Specialty Tea and Grocers: Constant Evolution Meets Consumer Demand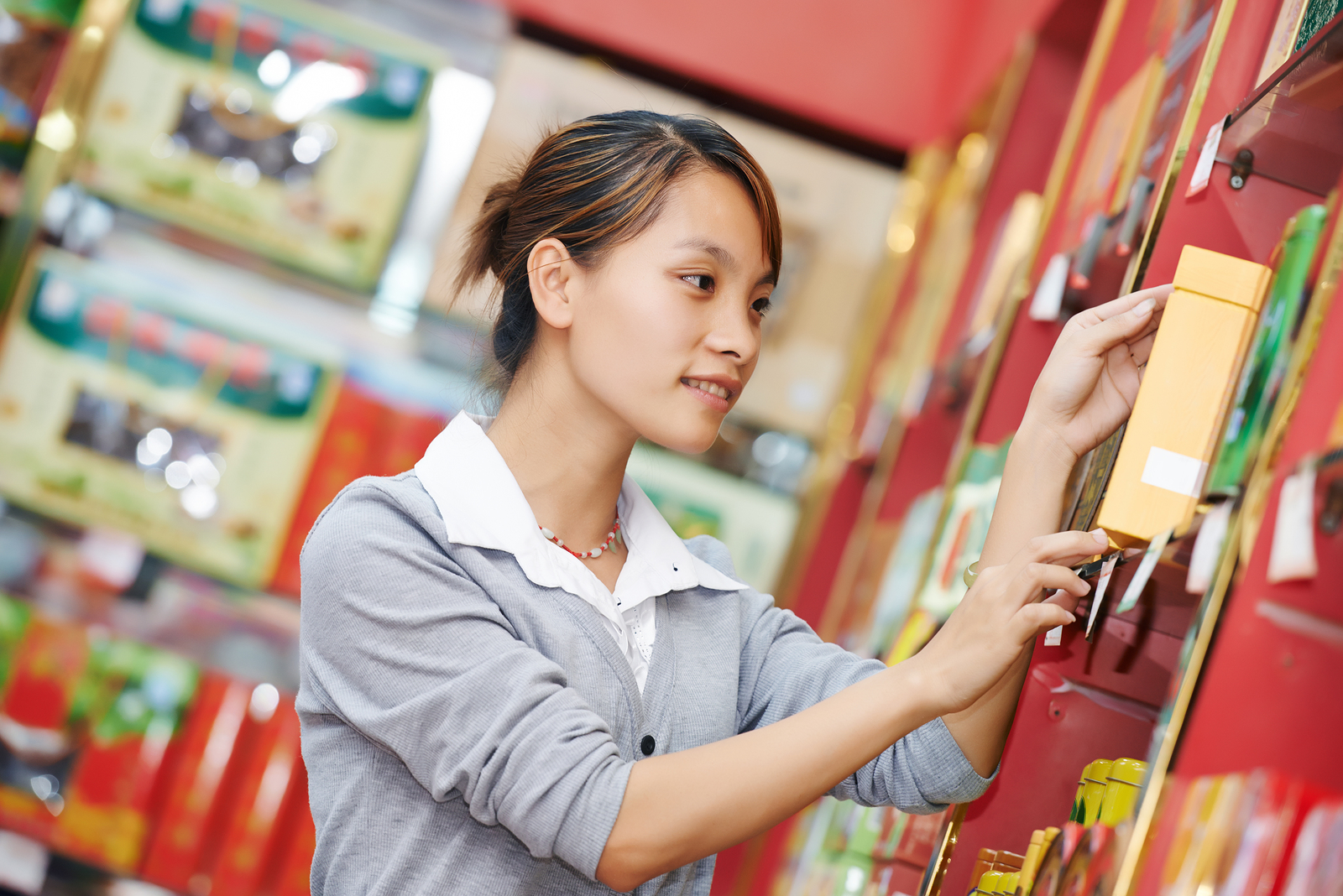 Innovation in the tea and coffee segment continues to deliver outsized sales results for grocers and mass merchandisers.
Last spring, Chicago-based Information Resource Inc. (IRI) revealed that new beverage brands in 2012 accounted for one-third of the $7.9 billion in first-year sales across the multioutlet geography. Six of the top 10 best-sellers were beverages. Coffee and teas accounted for 15 percent of total overall new beverage dollar sales.
The pace of new tea introductions is accelerating. Specialty tea has evolved a constant innovation cycle driven by convenience, smart indulgence and wellness, with a remarkable variety of flavor combinations entering the marketplace.
This is important for grocers, as IRI found that 20 percent of consumers are "always" looking for new products to try. Among some consumers, including those who are feeling confident in their financial position and Millennials, the pursuit of new products is even stronger, based on results of the market research firm's 2013 New Products Survey.
In the past 18 months, investors injected $1 billion into retail tea, an unprecedented sum that will construct several thousand new tea bars coast to coast. Seattle-based Starbucks kick-started tea retail by acquiring Teavana and recently opened its first tea bar, a move that will lead to many new outlets. These ventures are closely tied to consumer packaged goods (CPG) offerings throughout the store.
Specialty beverage retailers cross-promote brands like Tazo, Peet's Coffee & Tea, Dunkin' Donuts, Caribou, and Coffee Bean & Tea Leaf. Refrigerated teas from Red Diamond, B.W. Cooper and Argo Tea, selling for $35 per case of 12, share high turns at great margins.
More critically, these products introduce conventional tea drinkers at malls and storefronts to the many delicious varieties of tea. Taste is paramount.
Infinite Combinations
Tea offers infinite combinations of multiple ingredients, including herbs and fruits, and tea readily accepts flavors. Its health attributes are enhanced with nutraceuticals. Tea remedies and energy teas are another trend building momentum, with offerings from the big four tea companies, including specialty tea brand R.C. Bigelow, that together own an 80 percent share. Lipton's new Natural Energy is a natural source of energy with few calories. This caffeine-fortified tea (75 milligrams per 8-ounce serving), buffered with 20 milligrams of theanine, is made naturally by pressing tea leaves to extract their essence.
Tea's rising popularity is due in part to a wide range of packaging formats, from tagless teabags in the dollar channel to premium compostable pyramid sachets. Loose-leaf pouches, caddies and tins draw new attention to tea in the beverage aisle.
Convenient ready-to-drink tea generates nearly half of the retail value in the $8.2 billion category, and is more widely available than any other format, but that's changing as tea "made instantly" takes hold. Single-serve tea is a game changer.
In the coming year, nearly one in five households will own single-cup brewers, a number expected to reach 40 percent or roughly 50 million homes eventually, says Waterbury, Vt.-based Green Mountain Coffee Roasters (GMCR). Sales of tea in capsules already tops $1.3 billion, according to StudyLogic, which estimates 1.9 billion tea units sold in the 12 months ending July 2013. Results were compiled before Lipton Tea in K-Cups debuted in the grocery channel, and with only two months of sales of Snapple ice tea in K-Cups. Target stores featured Snapple K-Cups, part of GMCR's Brew Over Ice Collection, and offered a free online sample that sold out in days.
Partnering Up
When innovation is the core value, sustaining the pace requires a different kind of supplier.
It takes more than supply chain access to quality ingredients; CPG manufacturers need a partner in the cycle to succeed in this fast-changing, first-to-market game. In-house research and development efforts provide an essential foundation, but building horizontal partnerships with tea blenders and packaging companies adds speed and flexibility.
The $1 billion domestic tea-processing industry1 encompasses 41 firms and 1,500 workers adding value and variety. QTrade's Los Angeles facility, for example, blends up to 40,000 pounds of tea per day, and packs 120,000 conventional and 10,000 pyramid tea bags daily. On the East Coast, Englewood Cliffs, N.J.-based  Unilever is investing $96.2 million to expand and upgrade its Lipton Tea manufacturing plant in Suffolk, Va., already the largest tea production facility in the United States.
As grocers nationwide expand shelf space and add premium specialty teas, it's important to reintroduce consumers to the taste of tea. The Tea Association of the USA estimates that 82 percent of shoppers entering your stores drink tea, but fewer than 10 percent know the sublime taste of specialty teas.
Consider an in-store demo offering a hot, fresh-brewed holiday tea this winter. Dry samples are simple, but a sip sells.
Other tea tips for consideration:
Promote convenience. Stock capsules and pods, the fastest growing subcategories of tea and coffee.
Sample specialty blends with in-store demos. Chai is a favorite of coffee and tea drinkers.
Herbal remedies sell well in winter. Promote natural cold and flu relief with brands like Traditional Medicinals and Yogi Organic Tea.
Tea has no calories and many health attributes. Line extensions from Lipton and Celestial Seasonings broaden the wellness segment.
Variety boosts sales: Customers welcome new brands and flavors and packaging, like the recently redesigned Good Earth and Bigelow teas.
Manjiv Jayakumar is president of Los Angeles-based QTrade Teas and Herbs, a 20-year pioneer in developing specialty blends and packaging tea in numerous formats. It's the largest supplier of organic tea and Fair Trade tea in North America.
1Tea production services including tea blending, bagging and packaging expanded in the past five years to $1 billion, according to global market researcher IBISWorld.