Southeastern Grocers Launches SEG Media Hub
Get great content like this right in your inbox.
Subscribe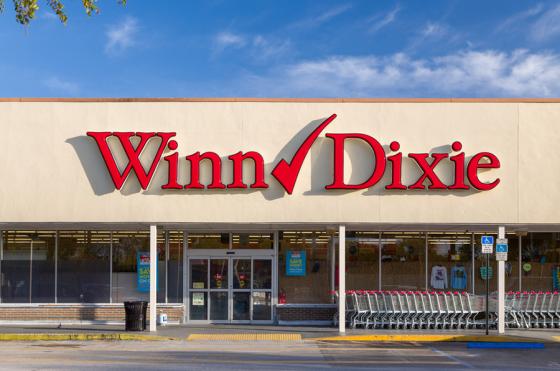 Southeastern Grocers (SEG), parent company of Bi-Lo, Fresco y Más, Harveys Supermarket and Winn-Dixie stores, has joined forces with Quotient Technology to introduce SEG Media Hub, a media platform designed to provide shoppers with more relevant digital ad messages and savings.
Through the platform, a consumer packaged goods brand can target shoppers at SEG banners with digital advertising that ties back directly to sales.
"We're thrilled to expand our partnership with Quotient," said Mario Mijares, SVP of digital marketing and loyalty at Jacksonville, Fla.-based SEG, which recently emerged from Chapter 11 bankruptcy protection. "It's a priority for us to improve our digital shopper engagement tools with SEG Media Hub at the center of it. Quotient powers many of our digital initiatives and is a key partner for our digital coupons. With the new SEG Media Hub, we're taking our learnings about our shoppers and engaging them with relevant ad messages that drive them into stores."
The new joint project builds on the current partnership between the companies. Already, SEG's digital savings program is powered by the Quotient Retailer iQ platform, which links to point-of-sale systems and employs a combination of proprietary purchase data and online behavior data to deliver relevant e-coupons to shoppers at the right place and right time, mainly via their smartphones.
Using the SEG Media Hub, brands can customize their ad campaigns to target the right shopper across all of the grocer's digital properties, Quotient's flagship consumer brand, Coupons.com and third-party properties across the web, among them major digital publishers and social media channels. This capability will enable CPGs to drive trials, boost repeat purchases, increase sales and gauge impact – what Quotient calls Retailer Performance Media.
"We're excited to expand our relationship with Southeastern Grocers to become its exclusive digital media partner," noted Jason Young, SVP and general manager of media for Mountain View, Calif.-based Quotient, whose other retailer clients include Albertsons Cos., CVS, Dollar General, Kroger and Walgreens. "We believe that SEG Media Hub is a large opportunity for CPGs to influence shoppers by giving them offers and content they want to see, and more effectively measure digital ad spend."
The media platform consists of three key components:
Shopper audience targeting

that uses near real-time purchasing data

Creative digital ad units

delivering brand-equity ads and experiences across all SEG digital channels – mobile, social and web – in addition to third-party properties, with a call to action integrated into the ad, such as a digital coupon or in-store special.

Media Measurement

using advanced analytics to measure performance by connecting ad views to a shopper's purchase.
Quotient's media platform and technology will manage and optimize the entire system. This includes leveraging shopper data gathered through its Retailer iQ platform; working with CPG brands or their agencies, and with SEG to devise advertising and promotional campaigns, creating and executing the media; and measuring the effect on sales.
One of the largest conventional supermarket companies in the United States, SEG operates grocery stores, liquor stores and in-store pharmacies throughout Alabama, Florida, Georgia, Louisiana, Mississippi, North Carolina and South Carolina.