ShopRite Store Features Premium Soup Line in Deli, Soup Aisles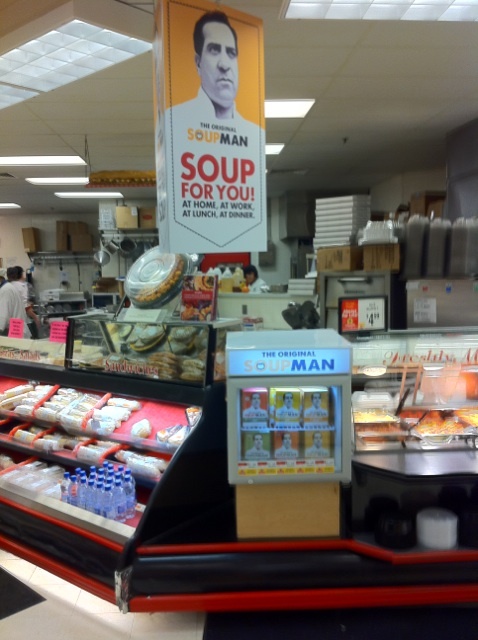 The Brookdale ShopRite in Bloomfield, N.J., is featuring the frozen soups made in small, hand-crafted batched by The Original SoupMan in a big way: Instead of offering them in the frozen aisle, store owner Neil Greenstein is carrying the premium heat-and-serve products in a branded Original SoupMan freezer in the deli section and a larger branded freezer in the center store soup aisle.
"We are always looking to tie product together throughout the store that make sense, so what better way than to place The Original SoupMan soups in our soup aisle?" noted Greenstein of the brand, which is expanding its East Coast distribution.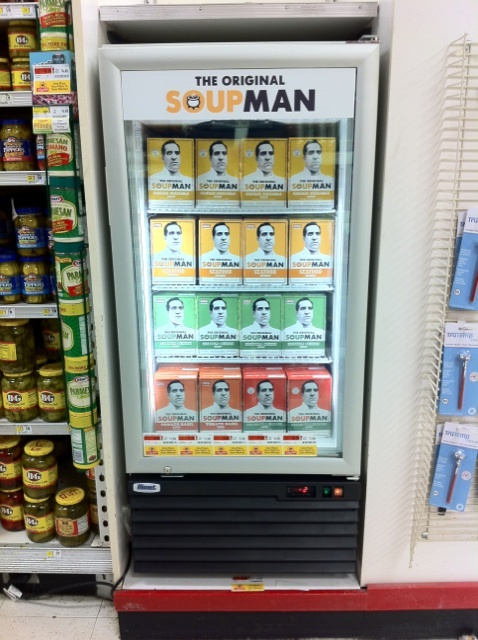 "Moving from the freezer section to the deli and soup aisles is an exciting and groundbreaking presence for The Original SoupMan and an industry-changer as a whole," added Arnold Casale, CEO of the Staten Island, N.Y.-based company, whose products are also carried by Publix, Winn-Dixie, Hy-Vee, select Kroger stores in the East and Albertsons in the Southwest, among other grocers.
The gourmet line consists of five original recipes created by Al Yeganeh, owner of a famous Manhattan soup shop and the inspiration for the imperious Soup Nazi on the classic TV series "Seinfeld." There are also now several The Original SoupMan retail locations.
For more information on The Original SoupMan, visit PG's New Product Showcase.