ShopRite Store Debuting Special-needs Cart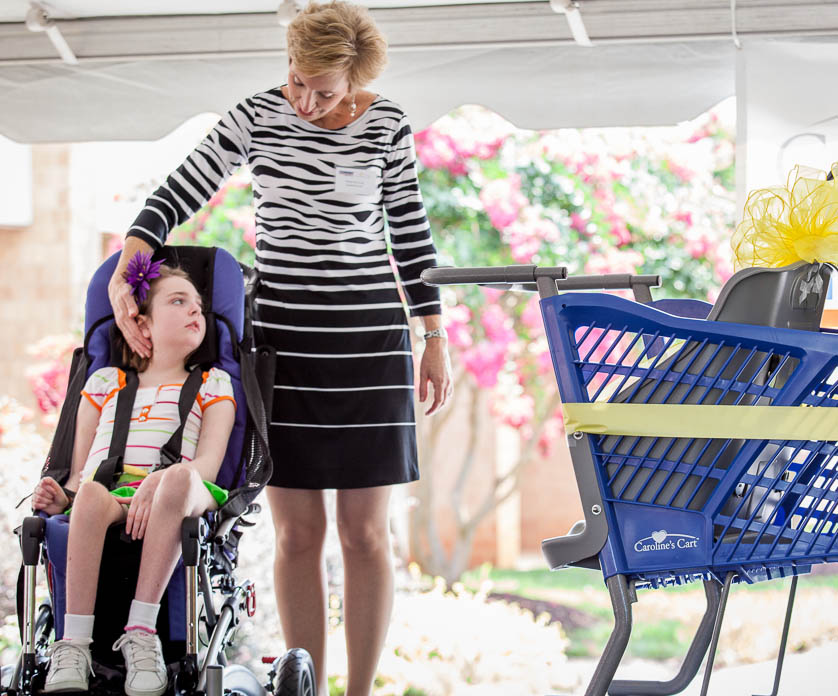 The ShopRite of Colonie in upstate New York's Capital Region this week will introduce Caroline's Cart, a new shopping cart that accommodates the needs of families including children with limited mobility.
The banner "is among the first grocers in the country to put Caroline's Cart into service," said Tom Urtz, VP of human resources and community affairs of ShopRite Supermarkets, a member of Keasbey, N.J.-based retailer-owned cooperative Wakefern Food Corp. "This state-of-the-art invention gives children with disabilities the freedom to be part of their family shopping outings, and it's often the simple things, like being able to shop together, that can make the lives of these children so much better," he added. "When we learned about this fantastic new product, we knew that making Caroline's Cart available in our stores was the right thing to do."
The first shopping cart designed specifically for special-needs kids, Caroline's Cart was invented by Drew Ann Long and named for her daughter Caroline (right above), who was born with Rett syndrome, a nervous system disorder that requires her to use a wheelchair.
Designed to look similar to a traditional shopping cart, Caroline's Cart features specially made handles that swing away, enabling easy access to the seat, and a platform below the seat serving as a footrest. With the occupant facing the cart operator for better interaction and eye contact, the seat contains a five-point adjustable harness to properly support the rider and make it easier for the handler to steer the cart while shopping normally.
With a maximum weight capacity of 250 pounds, Caroline's Cart is a little larger than a standard shopping cart and comes with hooks on the side to hold a purse or bag. The cart also has two 8-inch wheels and four casters, for increased maneuverability and stability. Although it was created for children with limited mobility, Caroline's Cart can additionally be used for kids with behavioral issues or autism, as well as senior citizens with dementia or mobility issues.
Technibilt Ltd., the world's largest producer of grocery carts, began full production on a line of Caroline's Carts on Aug. 1, and the first carts are now arriving in stores.
"We only have a few in the marketplace now," Alice Little, Technibilt's sales and marketing coordinator, told PG. "We have orders that have started shipping this week up into late September. As the word gets out we believe all retailers will feel the need to place this cart in their stores."
Among the retailers that have placed orders for the carts, according to Little, are Martin's Supermarkets in Indiana, Publix, Spartan Stores, Houchens, Whole Foods, Strack and Van Til, A&F Country Market in Wisconsin, Fred W. Albrecht in Ohio, Borowiak's IGA in Illinois, Riesbecks and Hannaford. Additionally, "[t]here are other retailers who have made commitments to test this product in some of their locations," she noted, citing Kroger and BJ's Wholesale Club.