ShopRite Raises $200K for New York Metro Veterans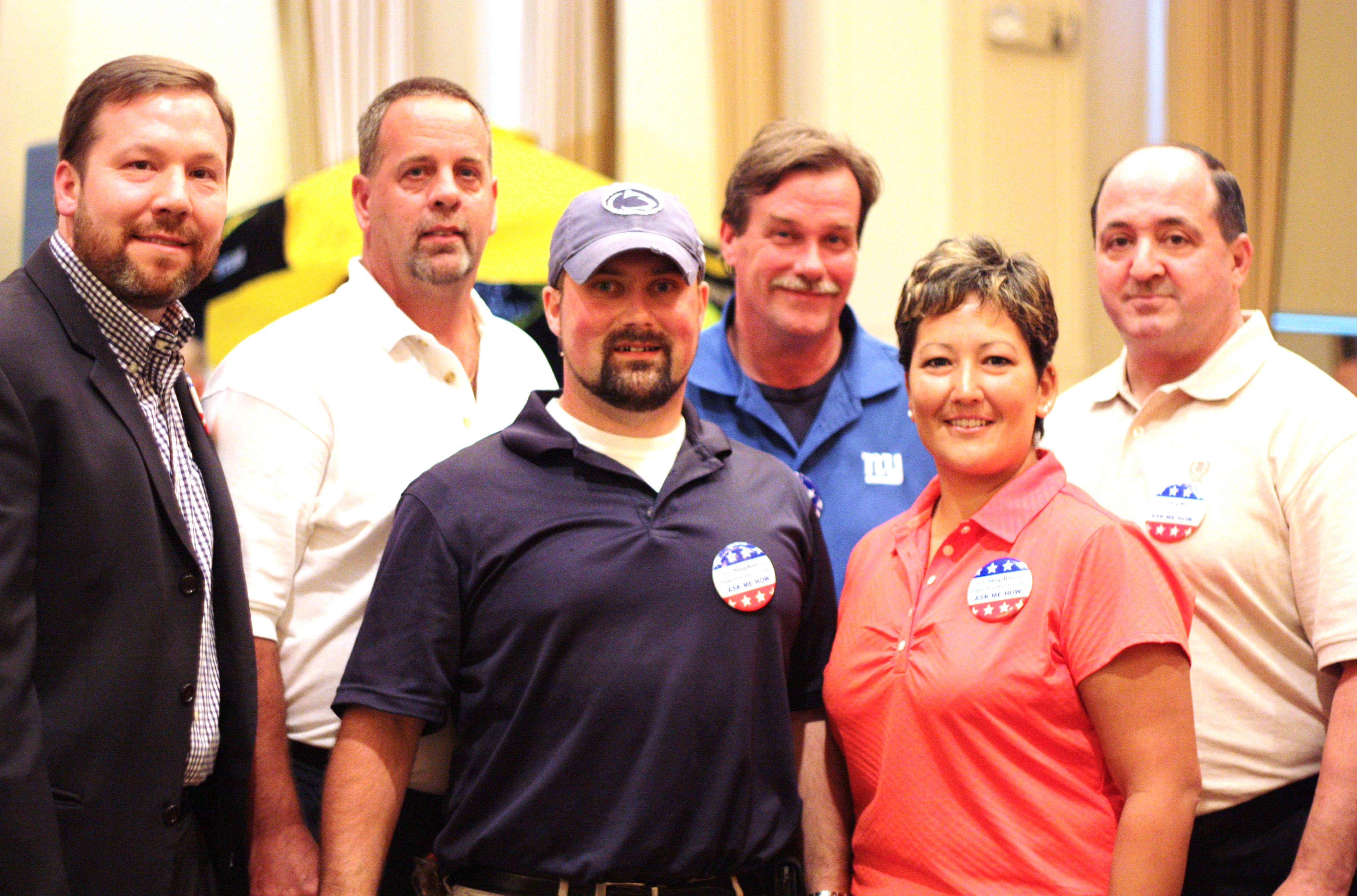 ShopRite Supermarkets, which has stores throughout Westchester, Orange, Ulster, Sullivan, Columbia, Dutchess, Putnam, Middlesex, Sussex and Union counties, has donated $200,000 to benefit three nonprofit veteran organizations in the New York metropolitan area.
A recent initiative led by ShopRite and its customers, associates and vendors, consisting of a checkout counter donation drive, a golf outing, a casino night, car washes, special product promotions, hot dog sales, pancake breakfasts, spaghetti dinners, raffles and giveaways, among other activities, raised funds for the Tower of Hope, which provides trained service dogs to seriously wounded veterans at no cost; the Orange County Veterans Food Pantry, which distributes food and nonperishable items to veterans of all ages and branches of service; and the Committee for the Families of Iraqi War Veterans, which helps veterans cope with post-traumatic stress disorder and suicidal impulses through therapy and rehabilitation, as well as offering professional consultations to retrain and re-employ vets returning to the civilian workforce.
"As our region has a high percentage of returning war veterans, the need to assist these individuals who protect our freedom is tremendous," explained Tom Urtz, senior director of human resources and consumer affairs for ShopRite, the banner under which members of Keasbey, N.J.-based Wakefern Food Corp. operate over 220 stores in six Mid-Atlantic states. "With the help of our generous customers, associates and vendors, these organizations will aid our local veterans and their families as they transition back to their civilian lives.
The 10 ShopRite stores that raised the most funds for the cause are locations in Chester, N.Y., $12,165; Fishkill, N.Y., $10,114; Monroe, N.Y., $9,607; Carmel, N.Y., $9,413; Montgomery, N.Y., $9,340 (home of the Orange County Veterans Food Pantry); Warwick, N.Y., $8,041; Clark, N.J., $7,934; Walkill, N.Y., $7,731; Montague, N.J., $7,473; and Ellenville, N.Y., $6,794. Among those in the accompanying photo are the store managers of the five top fundraising stores.