Saffron Road Launches Expanded Website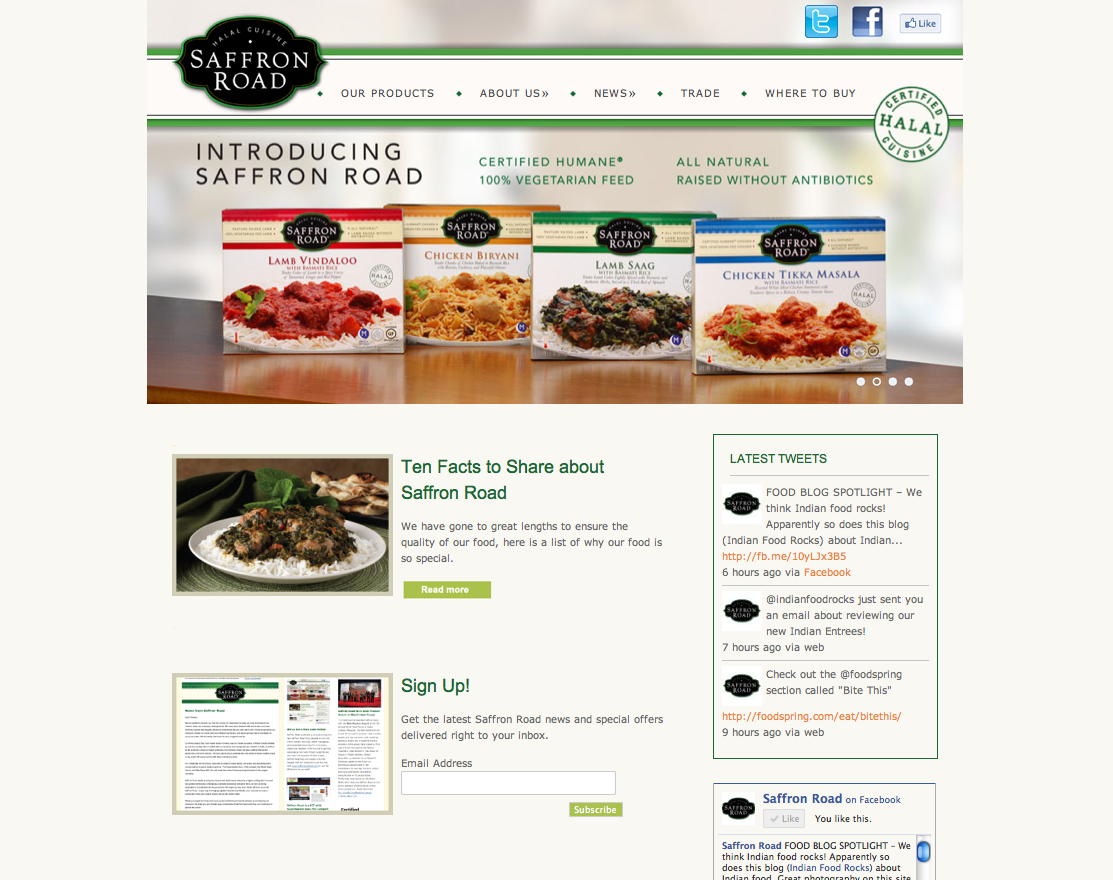 Saffron Road has bowed an expanded and improved website, www.saffronroadfood.com, in response to what the all-natural, certified-halal food brand has termed an "outstanding response" since its August 2010 debut.
The new site allows consumers to dive deeper into Saffron Road to understand its values and learn more about its frozen Indian entrees. Sections such as "10 Things to Share About Saffron Road" highlight important values and current news.
"Our online presence is very important to us, and it's crucial for both our website and social media properties to give consumers the level of information they need," explained Jack Acree, EVP of Stamford, Conn.-based American Halal Co., Saffron Road's parent company.
Visitors can also engage in two-way communication with the brand through several social media plug-ins. The site offers live feeds to Facebook and Twitter, as well as a section to sign up for Saffron Road's new e-newsletter. "We care what our consumers think, and frequently utilize their feedback as we expand our product offerings and retail partners," noted American Halal Co. CEO Adnan Durrani. "In fact, many of these new sections on our site are actually features that our consumers told us they expect from our brand."
Other site sections include dedicated sections for news media and bloggers, in addition to trade peers.