Roche Bros. Offers Local Farm-to-Table Wheat Products
Get great content like this right in your inbox.
Subscribe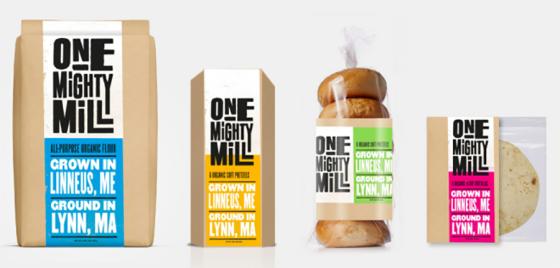 Massachusetts grocer Roche Bros. has become the the first retailer to offer freshly milled flour and baked goods from One Mighty Mill. Available in select stores, the whole wheat flour, bagels, and tortillas are all made from transitional organic wheat grown in Linneus, Maine, and milled in Lynn, Mass.

"We want to bring back local food systems to help our communities be healthy and thrive with this idea of wheat you can eat, revitalizing a local food system," said Jon Olinto, co-founder of Lynn-based One Mighty Mill. "If we're successful, we'll change people's health, and we'll restore a grain economy for farmers. As a locally owned and operated grocer, Roche Bros. was the ideal partner for our retail launch. We're thrilled to be partnering with them to bring New England-grown and -milled fresh flour and baked goods from the farm to the table."

Olinto's presentation at an industry conference this past June inspired Arthur Ackles, Roche Bros.' VP of merchandising and buying. "We've built such a strong following with products and events that celebrate local food systems, such as locally landed seafood from Foley Fish, our Local Growers program featuring 15 family farm partners, and our annual New England Cheese & Food Festival," noted Ackles.  "I knew immediately when hearing Jon's story that Roche Bros. was the right retail home for One Mighty Mill."
The products launched earlier this month at Roche Bros.' store in Boston's Downtown Crossing, as well as at Brothers Marketplace locations in Medfield, Waltham and Weston.  The items have since expanded to the grocer's Roche Bros. store in Wellesley and Sudbury Farms location in Sudbury, with additional locations planned.
Wellesley-based Roche Bros., a family business, employs more than 4,800 associates in its 20 Roche Bros., Sudbury Farms and Brothers Marketplace grocery stores.