The Rise of Pasture-Raised Eggs
Get great content like this right in your inbox.
Subscribe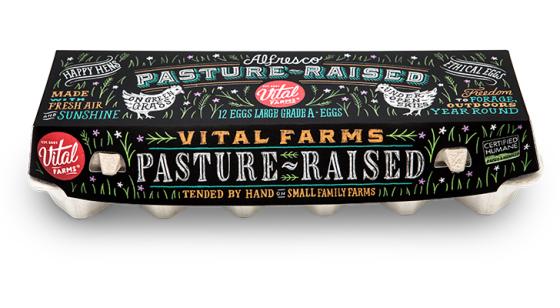 Eggs produced and billed as cage-free and free-range have taken off in recent years, in terms of availability, consumer interest, and slight but notable upticks in market share. The evolution of production now includes pasture-raised eggs, evident in companies like NestFresh, based in Denver, and Vital Farms, of Austin, Texas.
"The pasture-raised egg segment continues to lead category growth rates across measured channels, through a combination of volume growth and maintaining premium pricing.," says Scott Marcus, VP of marketing at Vital Farms, who notes that each of the company's hens has a minimum pasture area of 108 square feet on which to roam.
Buyers are seeing the bigger picture – "bigger" referring to their living and laying area – when it comes to egg production, notes Marcus. "Consumers are increasingly aware of the benefits of ethically raised food – both in terms of animal welfare as well as the quality of the foods they enjoy," he adds. "We see this movement toward pasture-raised and grass-fed foods and beverages across the dairy and meat aisles."
Research backs up that interest. According to data from Chicago-based SPINS, retail dollar sales of eggs labeled as pasture-raised rose 24 percent in a 12-week period ending June 18, compared with 15 percent for eggs labeled as free-range and a flat 0 percent for eggs labeled as cage-free.
For more about eggs, read Progressive Grocer's August 2017 story on the latest developments in the category.