R.I.P.: Martin Lavelle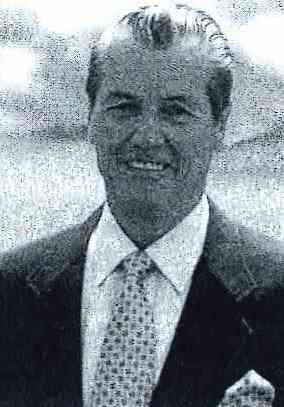 Martin Lavelle, who served in the grocery industry for more than 60 years in the Chicago area, died May 9 at age 79.
Lavelle most recently owned and operated the Edmar Foods chain of grocery stores and the Mared Building Corp. with longtime business partner Ed Olczyk.
Lavelle's career began at age 16 when he worked as a stockboy for Del Farm Foods, owned by the National Tea Co. Lavelle served as a district manager before becoming director of sales and marketing in May 1965. Nine years later, he became regional VP and director of supermarkets, overseeing 65 Chicago-area stores for National. After the chain was sold to the Great Atlantic and Pacific Tea Co., he oversaw more than 100 stores as director of supermarkets.
It was at A&P that he met Olczyk and began plotting an independent course. "I worked for Marty at A&P and we often talked about opening a store," Olczyk recalled. "Once we made the decision, we worked many, many hours to prepare to open."
Edmar Foods Inc, opened a store at 115th Street and Western Avenue on Chicago's South Side in 1978. Within several years, Edmar Foods had nine Chicago locations. "Marty had the plan to grow," Olczyk said. "Before we opened the first store, he told me within 10 years we'll have a group of stores and he already had a plan for buying the property as well. He was a visionary."
Many of Chicago's most storied neighborhoods were home to an Edmar store during the chain's peak period, including Jefferson Park, Beverly, Little Village and Wicker Park. True to Lavelle's long-term plan, the pair eventually partnered in Mared Building Corp., which bought and assembled retail sites in Chicago and surrounding communities beginning in 1990. Olczyk and Lavelle had a solid partnership form the start. "If he told you something you could take it to the bank," said Olczyk. "He was as honest and proud individual as there ever was."
Alfredo Lineras, who owns six food stores, purchased a store from Lavelle 11 years ago. "I bought that store on a handshake. We agreed on the terms and I was to get the store one year later," Lineras recalled. "But after six months, Marty called me and said someone else was offering him a lot more money than I had agreed to pay. But rather than taking away my opportunity, or even asking me for more, he just wanted to let me know in case I wanted to make the sale to the other buyer and make the money myself. That's the kind of man he was – a real gentleman and always a man of his word." Lineras said that store is now one of his most successful locations.
Lavelle joined the board of directors of Joliet, Ill.-based cooperative distributor Central Grocers Inc. in 1992 and served for 10 years. Central Grocers CEO Jim Denges recognized Lavelle's impact on the organization's growth during his tenure on the board.
"He served during the time the directors and management made the critical decisions that gave us the start of our financial foundation that brought us our success today." Denges said, describing the type of man Lavelle was outside of the board room. "He always expressed his feelings that our personal health should be the most important concern and that I should never forget that. Often when we had a chance to talk, we would look back as to the where the company was as compared to now. Marty will always be in my thoughts."
A resident of northwest suburban South Barrington, Lavelle is survived by his wife of more than 50 years, Pat; two sons, Kevin and Kerry; daughter Shannon; and seven grandchildren.