Raising the Bar High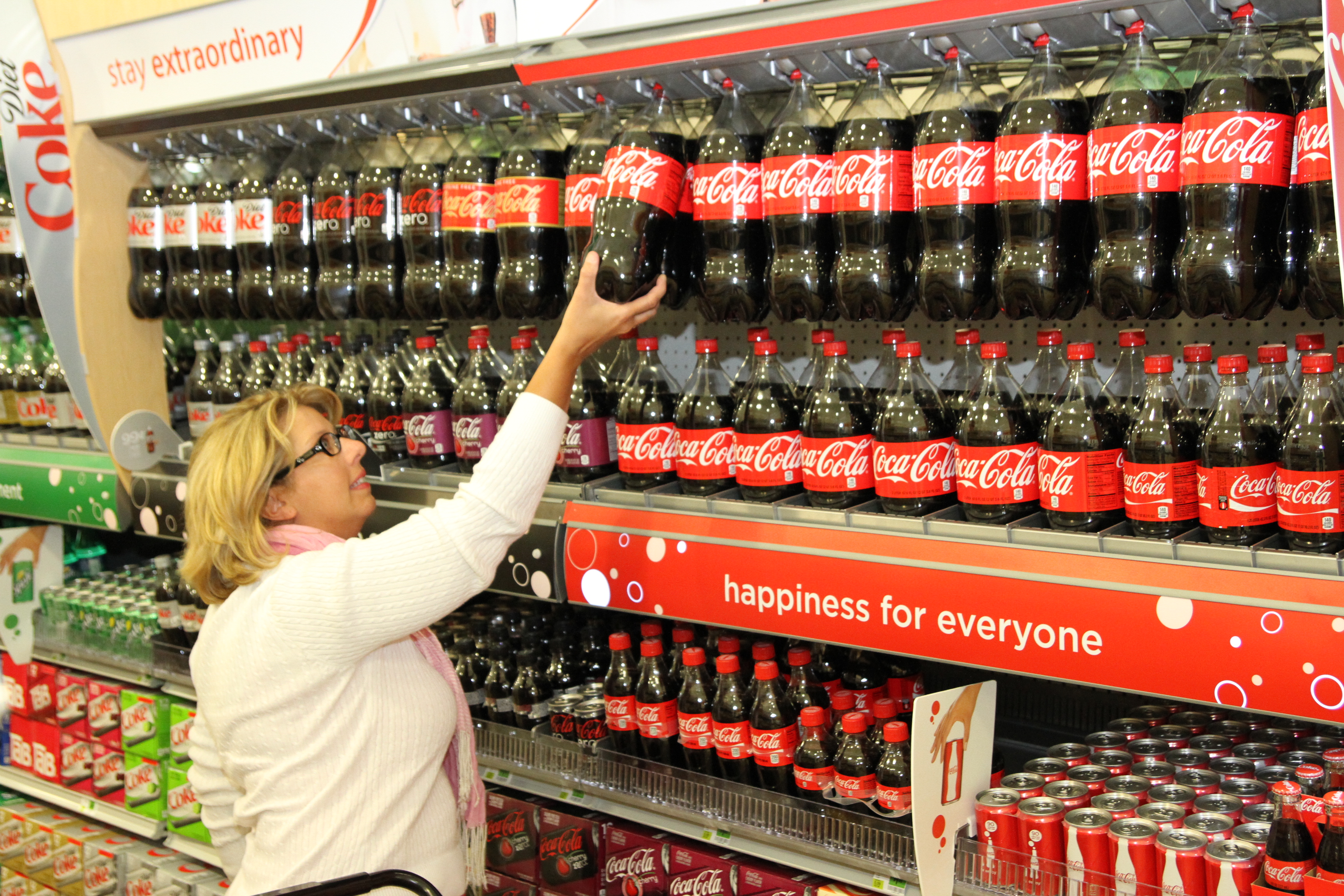 The Coca-Cola Co.'s bid to lure grocery shoppers back down the beverage aisle is the new Beverage Aisle Reinvention (BAR) system, an innovation that affects the entire sparkling beverage category, not just Coca-Cola brands. According to the Atlanta-based company, the transformation includes such elements as signage, organization, intentional lighting, fixture enhancements, all of which aim to enhance the shopping experience.
Currently being tested at Coca-Cola's Shopper Experience Innovation Center (SEIC), BAR reorganizes the sparkling beverage aisle into defined brand zones. Color, signage and a variety of other elements and techniques work in concert to provide shoppers with a better shopping experience. Further, the system employs existing shelving equipment, lowering added cost and allowing for immediate scale.
"For the last two decades, the grocery industry has focused its innovation on the store perimeter," notes Ron Hughes, director of shopper experience innovation, Coca-Cola Refreshments. "It's time to entice shoppers back into center store. We used shopper insights to completely reinvent the entire sparkling beverage aisle to deliver an irresistible shopping experience in a way that will drive profitable growth."
"We believe an opportunity exists to drive traffic down the aisle and create a completely new approach with the BAR system," added Ilene Grimes, director, large store planning and development, Coca-Cola Refreshments. "It enables retailers to not only invite shoppers to visit, but also entices them to return."
BAR features include the following:
BAR is one of several new concepts to emerge from the SEIC, which is developing a series of insights-driven solutions designed to drive growth and loyalty for Coca-Cola and its customers. The facility offers two retail environments that can be adapted into realistic-scale, customizable outlets for any retail channel.