Publix Miami Division Raises $1.5M-plus for Nonprofits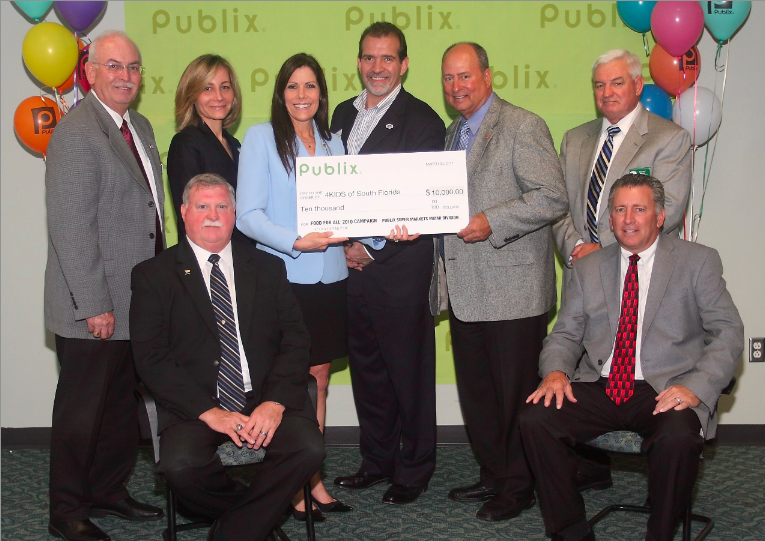 Publix Super Markets Miami Division's holiday "Food For All" program raised $1,539,456.28 to aid local and regional nonprofit organizations throughout south Florida. During the six-week fundraiser, which ran last year in stores from Nov. 14 through Dec., customers contributed by choosing a $1, $3 and $5 donation coupon at checkout. Cashiers scanned the coupons, and the donation amounts were added to the participating shopper's final grocery bill.
Publix distributed grants to more than 65 charitable organizations at a check presentation (left) that took place late last month.
"Publix customers and associates continued to show tremendous support for our annual Food For All program in 2010," noted Bill Fauerbach, Publix Miami Division's VP of retail operations. "It was a landmark year for our fundraising efforts."
Privately owned and operated by its 146,500 employees, Lakeland, Fla.-based Publix has 1,034 stores in Florida, Georgia, South Carolina, Alabama and Tennessee.
Food For All is a 501(c)(3) charitable marketing organization that works with thousands of grocery retailers across the United States on point-of-purchase fundraisers. Since 1985, the organization has raised over $64 million to fight hunger here in this country and internationally.