05/29/2018
Publix Confronts the Perils of Public Opinion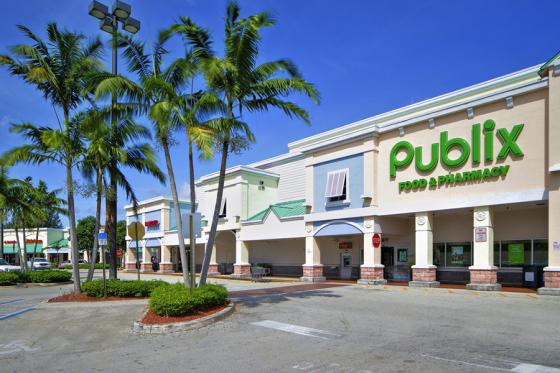 Grocers, like any other companies, need to be careful when considering how their actions will appear to consumers. For Lakeland, Fla.-based Publix Super Markets, two recent linked incidents drove this point home.
First, the Southeastern food retailer drew some criticism for its political contributions to Adam Putnam, a Republican gubernatorial candidate in Florida who is well known for his pro-business stance and strong support of the National Rifle Association.
When the news of Publix's contributions to Putnam broke in the Tampa Bay Times, one reader wrote that "although I have been a loyal customer to the Publix chain for over 15 years, I will be taking my business elsewhere. My money will not be used to publicly subsidize and endorse political candidates and parties."
The groundswell against this perceived political bias culminated in "die-in" protests staged at Publix stores by pro-gun control activist David Hogg, a survivor of the Parkland, Fla., shooting at Marjory Stoneman Douglas High School.
As a result of the widespread adverse publicity generated by the protests, Publix opted to discontinue its contributions to Putnam's campaign. 
"We regret our contributions have led to a divide in our community," the company said in a statement. "We did not intend to put our associates and the customers they serve in the middle of a political debate. At the same time, we remain committed to maintaining a welcoming shopping environment for our customers." Publix added that it would "suspend corporate-funded political contributions as we re-evaluate our giving processes."
That wasn't the end of the matter, however, because Publix's decision to rethink its political contributions ended up angering gun rights advocates in turn, with many of them referring to Hogg's tactics as "bullying."
"I can't understand why Publix would cave to such misguided and unfair complaints," Rep. Ron DeSantis (R-Fla.), formerly of Florida's Sixth Congressional District, countered in a tweet. "The protests against Publix are ridiculous — who the heck wants people laying down in a supermarket?" DeSantis, who in September resigned his seat in the House to run for the governorship of Florida, also affirmed his ongoing support for the Second Amendment.
In the wake of having inadvertently triggered outrage on both sides of the political divide, how can Publix get back to business as usual – that of selling groceries to its surrounding communities? The company doesn't have much choice right now but to keep a low profile, wait for the current firestorm to blow over, and trust that its high quality and friendly service will lure any disaffected customers back. In this highly polarized political climate, any company may suddenly find itself in just such a predicament. Until cooler heads prevail, grocers and other customer-focused businesses must walk a fine line between acting in their own best interests and respecting public opinion.