Progressive Grocer Parent Empowers Grocery Execs with New 'Essentials' Series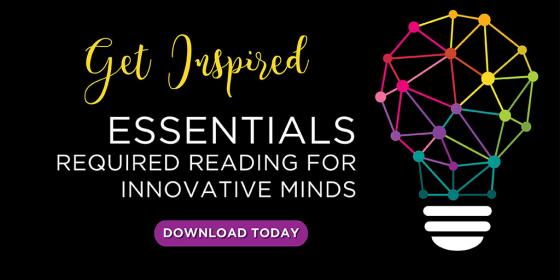 A new product from Progressive Grocer's parent company empowers retail executives, including grocers, to make bold, innovative decisions by offering a curation of industry-leading leadership articles, research reports and other insightful content.
EnsembleIQ Essentials is a new series designed to serve as an executive's guidebook, with the inaugural edition created to conveniently and efficiently arm retail executives with fresh perspectives and ideas on the hottest topic in grocery retail: innovation. It explores the topic from the perspective of Progressive Grocer, along with sister brands Convenience Store News, Retail Leader, Store Brands, Shopper Marketing, Apparel, RIS News, Consumer Goods Technology, Hospitality Technology and the Path to Purchase Institute.
"We created Essentials because we know how important innovation is to every company in the markets we serve," said David Shanker, CEO of EnsembleIQ, a Chicago-based provider of retail intelligence. "We looked at the content our award-winning journalists and market researchers created on the topic of innovation across our portfolio of brands and knew we had to share it broadly with retail leaders."
Download Essentials, Part 1: Innovation
An Executive's Guide to new trends, consumer behavior, retail disruption, innovation, technology and the rapidly changing landscape of the industry.
"Within the pages of Essentials are thought-provoking and forward-looking articles on market-moving trends and consumer insights, and exclusive reporting on the people, companies and technologies driving change in the retail and consumer goods industry," added Mike Troy, editor-in-chief of Progressive Grocer sister publication Retail Leader and collaborator on the series' first edition. "All of the editors at EnsembleIQ recognize disruption is accelerating the pace of change and requiring relentless innovation across the industry."