Price Chopper Aids Area Food Banks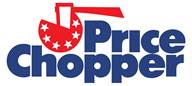 Price Chopper revealed that its 2013 "Check Out Hunger" campaign raised more than $35,000 and 76,000 pounds of food for 15 area food banks and their affiliated kitchens and pantries in the grocer's market area of Connecticut, Massachusetts, New Hampshire, New York, Pennsylvania and Vermont.
"We're committed to helping people feed and care for themselves and their families throughout the year," noted Mona Golub, VP of public relations and marketing services at the Schenectady, N.Y.-based grocery chain. "Our Check Out Hunger campaign helps to raise funds, food and awareness that hunger is a year-round issue for so many in our communities. Because this winter has been particularly harsh across New York and New England, we appreciate and acknowledge our Price Chopper teammates and customers who continue to generously answer the call to contribute and help their community and neighbors."
Two Ways to Help
During last November and December, the campaign enabled customers to add a small monetary donation to their bills through the "Round Up Your Change" program, bringing the total to the next whole dollar amount, and/or buy a $5, $10 or $15 Food Package consisting of pantry staples. The annual giving program ran at all 132 Price Chopper stores throughout the chain's six-state footprint.
Price Chopper is owned and operated by the family-managed Golub Corp., whose 22,000 associates collectively own more than 51 percent of the company's privately held stock, making it one of the nation's largest privately held corporations that's predominantly employee-owned.