Prepared Foods, Private Brands Priorities at Hy-Vee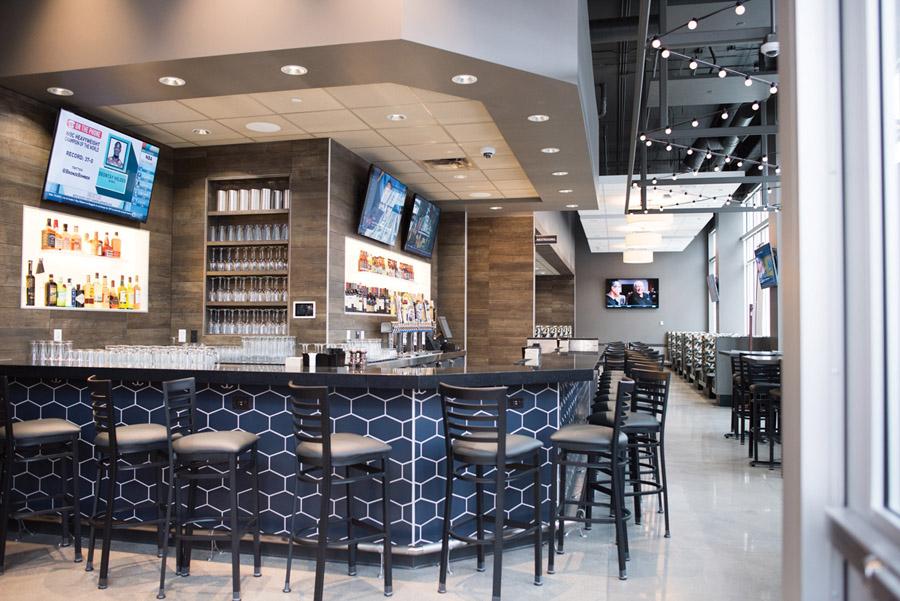 Improving culinary experiences and building exclusive private brands will be among the top priorities in the coming year for Midwestern grocery retailer Hy-Vee.
Foodservice will be key in the foreseeable future, said Donna Tweeten, EVP, chief marketing officer and chief customer officer at Hy-Vee, Progressive Grocer's 2017 Retailer of the Year.
"The scariest statistic for all of us this year in the industry was to see that eating out of home has surpassed eating in home. Even if you were eating in home, it's because you took something that was already prepared and brought it into your house. It didn't necessarily mean you were at a restaurant," Tweeten said.
"I think that really has kind of jolted everyone into this new sense of reality of where we need to go and where we need to innovate and where we need to focus. It's no doubt on home meal replacement, which has been around forever, but at a whole different level. Having easy prepared meal solutions, or that you can just assemble very quickly once you get home, but you don't have to go shop for the ingredients. I think that's where the focus needs to be, without question, as we try to still maintain onto center store opportunities. Center store is shrinking, so you've got to figure it out on the outer perimeter."
From its full-service Market Grille restaurants to perimeter food courts, fresh prepared will play a crucial role, said Jeremy Gosch, EVP strategy and chief merchandising officer.
"We continue to expand on ready-to-eat meals, we're building a commissary right now to centrally produce them. Those will continue to grow and expand, and we'll continue to make customers lives easier by helping them solve that," Gosch said.
As far as meal kits, "we're working on them," he said. "We've got them testing right now in a store. It's one of those things where customers still want to really cook at home, and cooking at home to me is almost putting components together and you don't want a lot of shrink at home or a lot of throwaway. So if we could make it really easy for them as they don't know for sure what they're going to do, but they want to cook, we can make that process very easy for a quality meal that they can grab at the store. That's really the role of the meal kit as we move forward. We're working on those today as we speak."
EVP and COO Jay Marshall said, "We're going to have food courts with as much dining, actually more dining out in the aisle, than we do have here in the restaurant. I think that's going to be a really cool piece. We're in lots of college towns and we know those college kids will eat that way. Grab it here, they'll sit down there and they're gone."
The aim is to target specific needs, Marshall said. "Your family might want to go out and sit down and relax and have a dining experience. There's other times when you need fast casual. You need it to be quick and you're out the door with it. If you look at all the different flavors that we've offered, all the different formats that we offered, I think we have every food type covered," he said.
"That's really what it is, it's about choice, and it's about specializing the taste for them out in the aisle. We started hiring chefs four or five years ago and they realize this is as cool as working in any restaurant. This is a lifestyle change, kind of what we did with dietitians, we realized how big an impact they can have on a customer's life, having that chef experience."
PRIVATE LABEL
Meanwhile, private label "is going to be big," Tweeten said. "Our emphasis will be more and more on control brands and continuing to focus on the quality of product. We've got a control label called It's Your Churn ice cream. It's as good as anything out there at its level in the category. We have Til the Cows Come Home premium ice cream. It's right up there with Ben & Jerry's and Häagen-Dazs."
Other new private labels at Hy-Vee include Gustare Vita, a line of imported Italian foods; a line of popcorn and other salty snacks called Peaceful Piranha; and Zoet Chocolate from Belgium.
"Private label has always served us very well, because Hy-Vee is a very trusted brand, not just in terms of product," Tweeten said. "The entire organization is one that I think our customers have always had tremendous trust in based on what we do in the community, based on how we walk and talk and our style of business.
"That's always made private brands for us easier, because of that trustworthiness. We see in research all the time that that comes up about how trusted we are as an organization. We've always enjoyed a strong private label business, even more so now as we catapult into more of these unique control labels."
Gosch concurred: "We're spec'ing it to be the best in the category, so your experience is awesome. We're into a private brand wine, a beer, we've got a variety of areas that we're hitting to really take quality to the consumer, still at a good value, but frankly best quality in the category, and we'll continue to develop and grow these labels as we move forward."