03/28/2018
Piggly Wiggly Indie Storeowners Buying 6 Southeastern Grocers Locations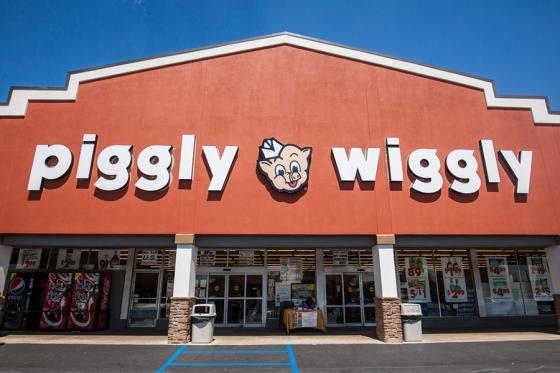 Three independent Piggly Wiggly store owners have entered into definitive agreements with Southeastern Grocers to purchase three Bi-Lo stores in South Carolina and three Harveys Supermarkets in Georgia. The deals are in conjunction with the restructuring support agreement revealed by Southeastern Grocers earlier this month, and follow in the immediate wake of the company's Chapter 11 bankruptcy filing this week.
Independently owned and operated Piggly Wiggly stores in South Carolina and southeast Georgia are supported and supplied by Keene, N.H.-based C&S Wholesale Grocers, the owner of the Piggly Wiggly brand.
"Our independent owners are excited to grow their existing store count and expand the Piggly Wiggly brand in the Southeast," noted John Owens, C&S' VP of marketing and merchandising in the region.
The three Harveys stores, in Lakeland and Homerville, Ga., are being purchased by Ashley and Missy Thompson, current owners of three Piggly Wiggly locations in southeast Georgia. Two of the Bi-Lo stores, in Abbeville and Clover, S.C., are being purchased by John and Anna Gillis, current owners of three Piggly Wiggly stores in the Upstate region of South Carolina. The remaining Bi-Lo store, in Charleston, S.C., is being purchased by David and Haley Smith, current owners of one Piggly Wiggly store in the Charleston area.
The transactions are expected to close by the end of next month, subject to customary closing conditions. Once the deals close, the acquired stores will operate under the Piggly Wiggly banner.
Following the acquisitions, C&S will service 50 Piggly Wiggly locations in South Carolina and southeast Georgia.
There are more than 600 independently owned and operated Piggly Wiggly supermarkets independently owned and operated in 16 states.
In related news, Albertville, Ala.-based wholesaler Mitchell Grocery Corp. is buying three northeast Alabama Winn-Dixie stores from Southeastern Grocers. The locations are in the cities of Jacksonville, Oxford and Pell City. Mitchell Grocery is purchasing the stores on behalf of two of its current customers, Johnson's Giant Foods and The D'Alessandro Organization LLC.