PG WEB EXTRA: Still Going Strong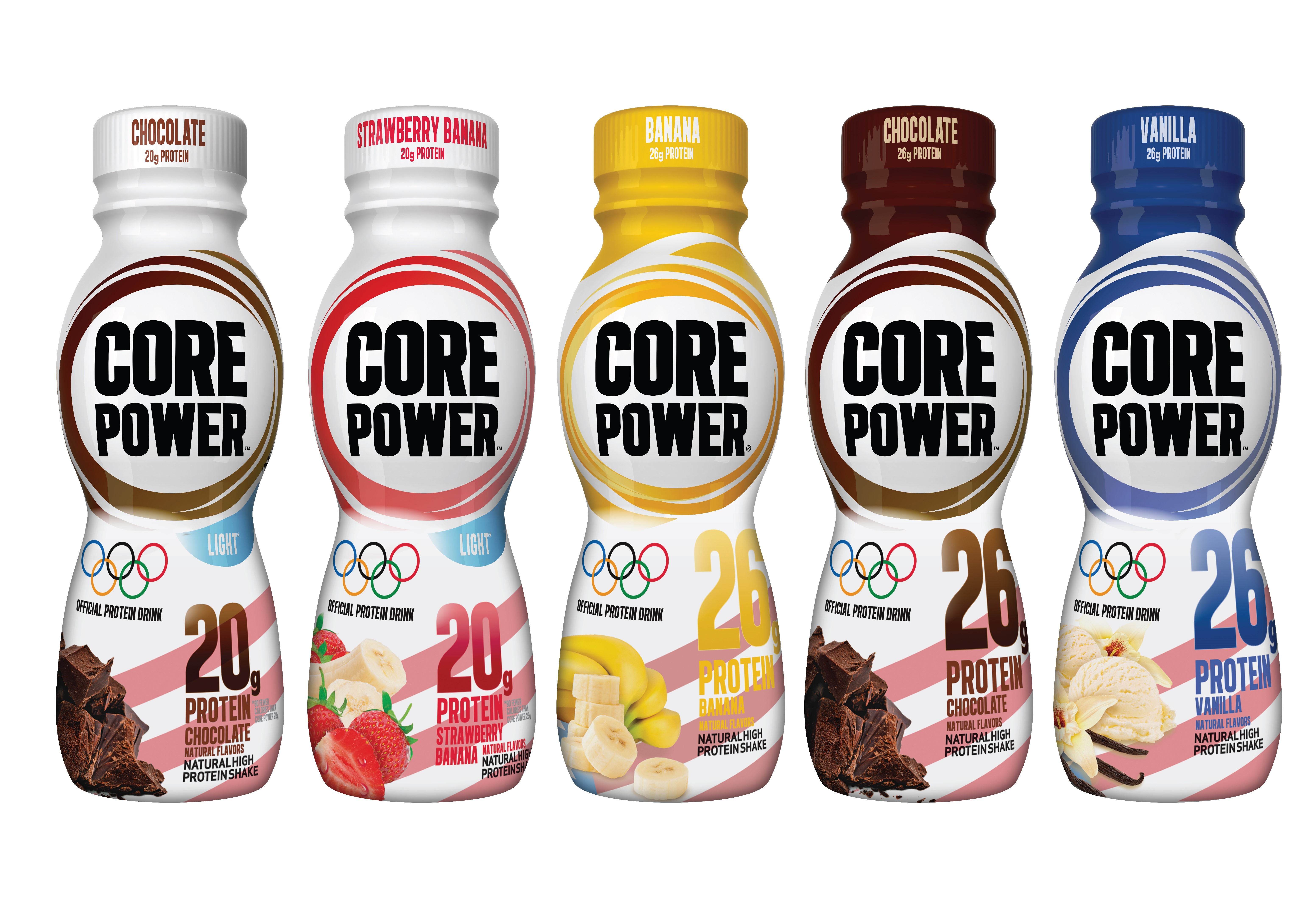 Core Competency
In its bid for maximum publicity, Core Power, a sports recovery beverage made from real milk, has been named The Official Protein Drink of the Sochi 2014 Olympic Winter Games.
In keeping with the brand's youthful focus and aggressive field-marketing based approach to building brand awareness, Core Power has aligned with four Olympic hopefuls who will be featured on limited-edition Core Power bottles and appear across the brand's point-of-sale and social/digital media platforms: Emily Cook (aerial skiing), Eric Willett (slopestyle snowboard), Jazmine Fenlator (bobsled) and Jordie Karlinski (slopestyle snowboard). The bottles featuring the athletes and their bios arrive in stores this month.
"Nutrition experts agree that milk is one of the best sources of protein, as good for elite athletes as it is for active lifestyles," says Steve Jones, CEO of Chicago-based Fairlife LLC, maker of shelf-stable Core Power, which launched nationally this past July. "Our products contain the natural whey and casein proteins from milk, never removed from their original liquid state. We never use chalky-tasting dry protein powders in our products like others do."
Adds Jones: "Figuring how to separate milk into its five components – through filtration that builds upon and improves traditional dairy techniques – was a real light bulb moment in the history of the company. It's what separates us from the competition – we can create better milk with more protein, more calcium, more vitamins – and no lactose. This milk is … why [Core Power is] so effective as a recovery drink."
Made with milk from Artesia, N.M.-based Select Milk Producers, a co-op of 92 family-owned dairy farms, the product comes in two varieties: the Core version, with 26 grams of protein and 240 calories, in vanilla, chocolate and banana flavors, and the Light version, with 20 grams of protein and 150 calories, in chocolate and strawberry banana flavors.

Straight Outta Brooklyn
With a name inspired by its street address in the famed New York City borough, Jay Street Coffee is the latest product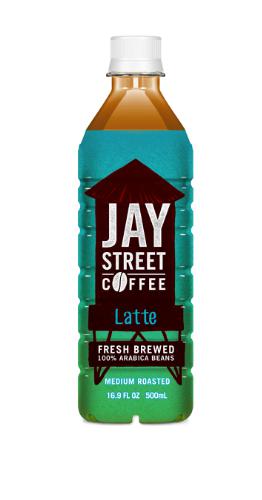 from Brooklyn, N.Y.-based based beverage company Ito-En (North America) Inc., already known for its ready-to-drink tea lines.
"Similar to our Teas' Tea and Oi Ocha brands of fresh-brewed ready-to-drink tea products, we developed the Jay Street Coffee brand to leverage our expertise in fresh brewed great tasting beverages," explains Jim Hoagland, EVP of sales and marketing. "The ready-to-drink coffee category is growing at almost 20 percent per year, and we believe that the combination of our state-of-the-art technology to freshly brew an all-natural, shelf-stable coffee in a lightweight PETE bottle will appeal to today's active coffee lover."
Available in Mocha, Latte and Vanilla flavors, Jay Street Coffee features 100 percent Arabica coffee beans that have been medium-roasted to enhance sweetness while minimizing any acidity. The beverage is made with from dairy herds that haven't been treated with rBST (artificial hormones) and contains just 180 calories per 16.9-fluid-ounce recyclable bottle. The suggested retail price is $2.49.
In a bid to reduce its carbon footprint, Ito-En, whose headquarters is in Tokyo, recently reduced the packaging of its ready-to-drink beverage bottles to 18.7 grams, versus the industry standard of 24 grams. The company has also been hailed for its development, in collaboration with other companies, of innovative eco-friendly products made from recycled used tea leaves.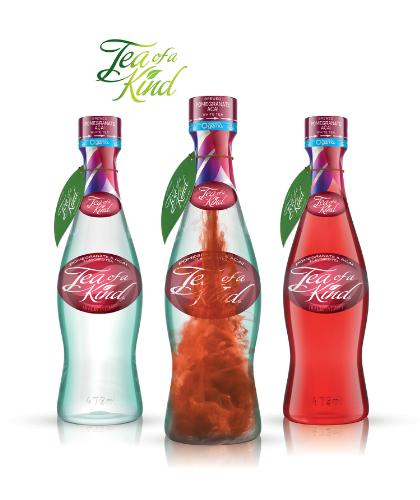 On Board With Tea of a Kind
Singer/songwriter and professional surfer Donavon Frankenreiter has become an equity partner in Los Angeles-based Gizmo Beverages, the parent company of Tea of a Kind, an innovative beverage that instantly delivers fresh-brewed iced tea from its cap when opened.
Frankenreiter immediately became a big part of the brand's marketing strategy, contributing tickets for his December 2013 concert dates – as well as the chance of a private meeting – to be offered to shoppers who bought Tea of a Kind at Albertsons, which, in conjunction with Clear Channel L.A. radio station ALT 98.7, promoted the contest.
In February, Tea of a Kind kicks off on a winter concert series, with Frankenreiter scheduled to hold several intimate free concerts at ski resorts in California, Colorado, Nevada, New Mexico and Arizona. A summer concert series is on deck for July, with several exclusive performances planned to take place along the California coast.
"Our company was born out of a pioneering desire to help people live a healthy, fun and fulfilled life," notes Gizmo President Walter Apodaca. "All of this aligns perfectly with Donavon's sensibilities."
"I got on board with Gizmo Beverages because the Gizmo technology is revolutionary and the product is healthy," Frankenreiter observes. "I really like that Tea of a Kind is all-natural and has no preservatives."
The flavors, tea and nutrients are kept in a pressurized nitrogen chamber cap, which keeps them them fresh without the use of chemical preservatives and provides protection from UV light, oxidation and other damaging conditions that degrade the quality of most premixed beverages. When the cap is twisted, the ingredients flow into the bottle and self-mix, resulting in a color change and a visual confirmation that the beverage is ready to drink.
Available in Peach Ginger Black Tea, Citrus Mint Green Tea, and Pomegranate Acai White Tea varieties, Tea of a Kind contains only 20 calories per 16 ounce bottle.

New Product, Packaging from Xyience
Xyience's new noncarbonated Xenergy + beverages will roll out to select retailers starting March 1. Xenergy + Hydration, Xenergy + Tea and Xenergy + Lemonade are zero-calorie, sugar-free and vitamin-fortified drinks made with all natural flavors and colors. Xenergy + Hydration contains no caffeine, while the Tea and Lemonade varieties contain 10 milligrams of caffeine per ounce. The new beverages will debut first in Western and Midwest, with other states to follow.
"With our new Xenergy + beverages, combining energy with other beverage formats is a powerful consumer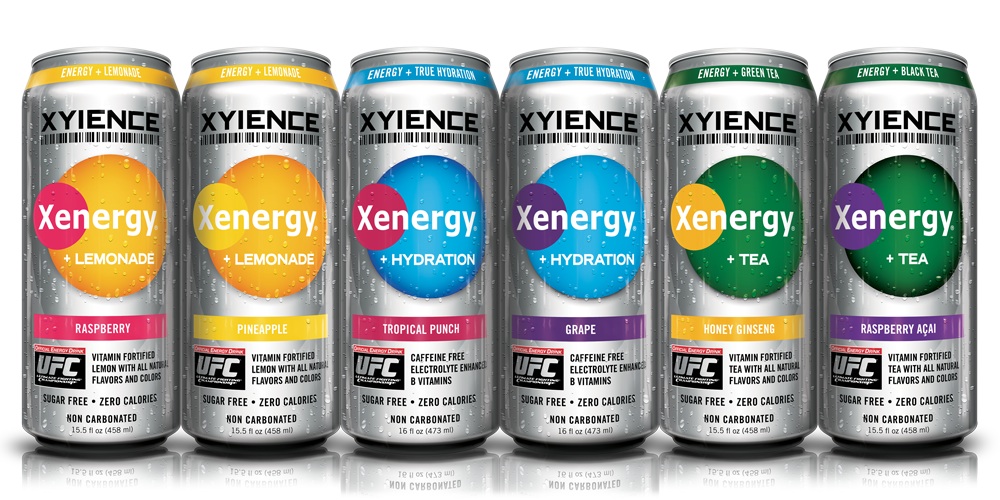 proposition," says John Lennon, president of Las Vegas-based Xyience.
Xenergy + Hydration is designed for use before, during or after a workout. It contains no caffeine, sugar or calories and comes in Grape and Tropical Punch flavors. Providing a combination of electrolytes that restores the body's fluids and pH levels, the beverage is fortified with a blend of B vitamins that fights fatigue by breaking down and converting carbohydrates, fat and protein into glucose, an energy source.
Xenergy + Tea comes in Raspberry Acai and Honey Ginseng varieties. Offering the same proven functional ingredients as original Xenergy Energy, the beverage's 10 milligrams of caffeine per ounce is slightly less than that of Xenergy, which has 11 milligrams of caffeine per ounce.
Offered in Pineapple and Raspberry flavors, Xenergy + Lemonade boasts the same blend of B vitamins and other functional ingredients as original Xenergy Energy. The beverage was intended for revitalizing after a workout or during the workday.
The beverages are packaged in Xenergy's 16-ounce silver can, which has been modified to better communicate the brand's core proposition as a sugar-free, zero-calorie, vitamin-fortified energy beverage made with only natural flavors and colors.
"Our consumer wants to make educated choices about food and beverages," explains Lennon. "The modifications we implemented allow us to clearly communicate information regarding functional ingredients at first glance."
Average retail pricing for the Xenergy + line is $2.29-$2.79.
The official energy drink of the Ultimate Fighting Championship (UFC), Xenergy, first introduced in 2006, is the first energy drink created by a nutrition company.