PG WEB EXTRA: Packaging Pieces
CPA Introduces Upgraded Site
The Corrugated Packaging Alliance (CPA) has launched an improved website providing information on corrugated packaging for users, buyers and other general audiences.
The site serves as a centralized online resource, offering such information as the industry and history of the material, its environmental and economic advantages, sustainability and life-cycle data, and use applications, while a "members" section provides sponsoring companies -- members of the American Forest & Paper Association (AF&PA), the Association of Independent Corrugated Converters (AICC), the Fibre Box Association (FBA), and the Technical Association of the Pulp and Paper Industry (TAPPI) -- with meeting notices and minutes, as well as industry research.
Among the improvements to the site are a new search function, a Twitter feed, a layout compatible with mobile devices, and aesthetic and navigational tweaks.
CPA is a corrugated industry initiative, jointly sponsored by the AF&PA, the AICC, the FBA and the TAPPI, with the mission of fostering the growth and profitability of corrugated packaging. Members include corrugated manufacturers and converters throughout North America.

Ethylene-absorbing Label Aims to Boost Shelf Life
A new ethylene-absorbing "patch" from U.K. food packaging development company Sirane Ltd. could help extend the shelf life of packaged fruit and vegetables, thereby enabling vendors to gain access to markets a greater distance away. The inconspicuous label traps the ethylene released by the produce inside, which slows down the degradation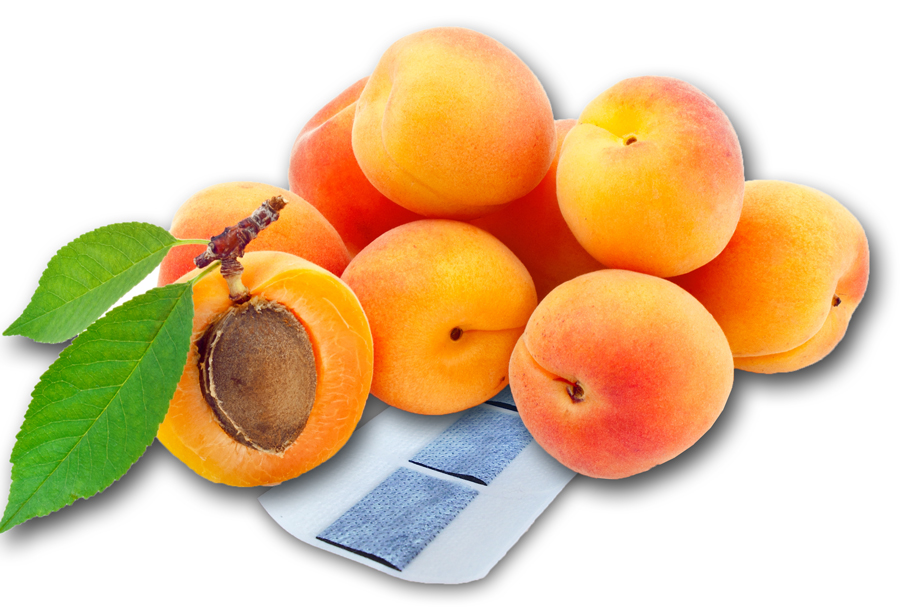 process.
"Many fruit and vegetables naturally produce ethylene, and unfortunately allowing that ethylene to remain within the packaging will speed up the 'aging process,' and ultimately cause a quicker rate of degradation," says Simon Balderson, managing director at Telford, Shropshire-based Sirane. "Our Dri-Fresh Fresh-Hold EA labels are a simple, very effective -- and cost-effective -- solution to the problems caused by ethylene within fresh produce packaging."
Adds Balderson, "A lot of the fresh produce where ethylene is a problem is also the produce that is shipped the furthest, in some cases covering vast distances before it is finally sold." Among the produce items that release a lot of ethylene are apricots, avocados, bananas, melons, kiwi fruits, mangoes, nectarines, papaya, peaches, pears, plums and tomatoes.
The odor-absorbing patch can easily be integrated with any type of packaging –pads, bags, films or cartons/trays – and can be customized to meet specific requirements. It's available in a variety of formats, including reel format for easy application.

Ecolean to Debut Transparent Aseptic Package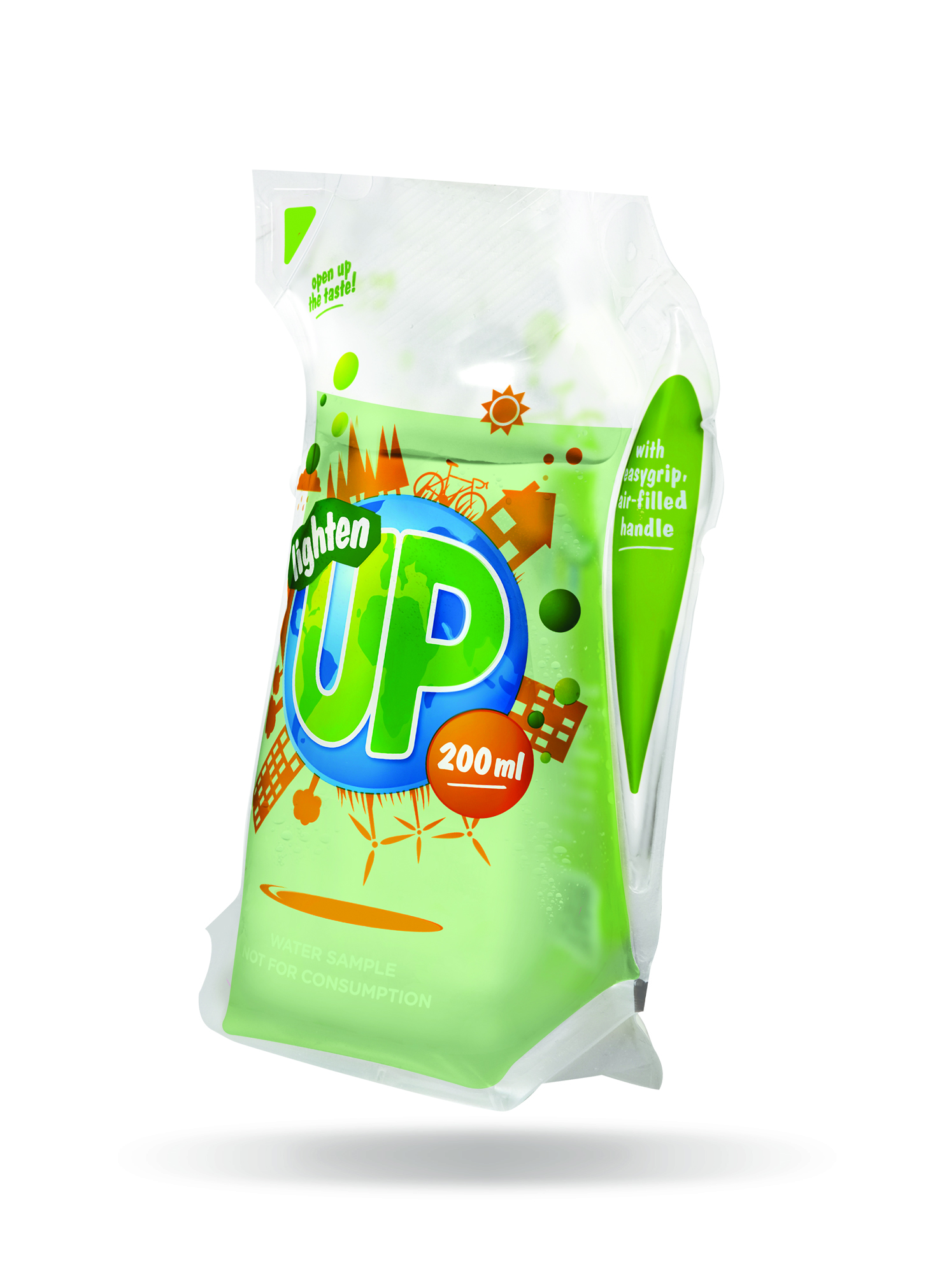 In the first quarter of 2014, Ecolean will roll out an innovative transparent, aseptic lightweight package solution. Suitable contents for Ecolean Air Aseptic Clear are all noncarbonated soft drinks, including lemonade and ice tea.
"Ecolean Air Aseptic Clear is a fresh and inviting package with low environmental impact," says Peter Nilsson, CEO at Helsingborg, Sweden-based Ecolean, which has commercial activities in more than 30 countries, China and Russia being the largest markets. "It is clearly a great opportunity for our customers to differentiate and let their products stand out on store shelves."
Once emptied, Ecolean Air Aseptic Clear folds flat as an envelope, which means less waste volume. The packaging will be available in 200- and 250-milliliter sizes. Additional lightweight, low-environmental-impact innovations from Ecolean are the SnapQuick reclosing device and the waste-saving Ecolean Air Aseptic 750 ml.

PMMI Pavilion at FMI Connect to Showcase Private Label, Food Retail Solutions
The Association for Packaging and Processing Technologies (PMMI), the owner and producer of the PACK EXPO family of trade shows, will present the "PMMI Possibilities in Packaging Innovation Pavilion" at FMI Connect 2014.
"The Food Marketing Institute's newly redesigned show is the center of innovation for food retailers, and the 'PMMI Possibilities in Packaging Innovation Pavilion' will be an excellent opportunity to help suppliers and retailers come together and innovate," notes Charles D. Yuska, president and CEO of Reston, Va.-based PMMI, which represents more than 600 packaging and processing supply chain companies providing a full range of packaging and processing machinery, materials, components and containers.
The pavilion will be constructed around a series of Knowledge Desks and the Presentation Stage, at which suppliers can share their expertise with FMI Connect attendees.
"The Innovation Stage presentations at PACK EXPO Las Vegas 2013 showed us just how much our customers are thirsting for insight and knowledge on the myriad innovations in packaging and processing technology, so we're structuring the Presentation Stage along the same lines," explains Yuska. "It just makes sense, considering the presentations at PACK EXPO were so well attended the audience spilled into the aisles."
Topics expected to be discussed range from intelligent packaging to sustainable packaging and shelf-life extension.
"We're going to present the latest industry research, design, machinery and implementation ideas, and showcase solutions for the future of packaging in retail," Yuska adds.
To learn more about the PMMI Possibilities in Packaging Innovation Pavilion, including how to take part, contact PMMI VP, Industry Services Tom Egan at 571-612-3190 or [email protected]
FMI Connect 2014 is scheduled to take place at Chicago's McCormick Place on June 10-14, 2014.

Demand Grows for Renewable Materials, Environmental Labeling: Research
According to multinational packaging company Tetra Pak's fifth biannual environment survey, there's rising demand for renewable materials and environmental labeling among consumers worldwide. The survey also found that recycling remains a fundamental expectation of both consumers and food industry stakeholders.
This year's survey saw a significant increase of positive attitudes toward renewable materials among food industry stakeholders, spurred by the recent development of new technologies. Stakeholder respondents ranked the use of bio-based materials as one of the most important environmental trends shaping the future of beverage packaging.
Meanwhile, consumers continued to rate cartons the most "environmentally friendly" packaging type, because of paper's use as a renewable material, with more than 50 percent of them opining that the use of bio-based plastic will further improve the environmental performance of carton packaging.
The survey additionally identified growing consumer demand for more environmental information. To make informed choices, 37 percent of consumers said they regularly search for environmental logos on food packaging. In 2013, 54 percent of consumers said they trust environmental labels, compared with 37 percent in 2011. One in five consumer respondents recognize the Forest Stewardship Council (FSC) logo, with most able to associate it with sustainable forestry.
Sorting and setting aside packaging for recycling remains the No. 1 consumer environmental activity, as it has been since 2005, and the ability to recycle packaging material is seen as a top priority among food industry stakeholders when developing a product or a service.
"The findings of this year's report reinforce the importance of putting environment at the heart of our strategic agenda," says Dennis Jönsson, president and CEO of Lund, Sweden-based Tetra Pak. "We have set firm commitments to reduce our environmental footprint across the value chain, to develop sustainable products and to increase recycling rates, and we are making good progress towards the goals that we have set for ourselves in each of these important areas."
The survey has been conducted every two years since 2005. Conducted in partnership with Norwalk, Conn.-based Firefly Millward Brown, the 2013 survey polled 7,000-plus consumers and more than 200 food industry stakeholders in 13 countries: the United States, Brazil, the United Kingdom, France, Germany, Belgium, The Netherlands, South Africa, Turkey, India, Russia, China and Japan.