PepsiCo to Buy SodaStream for $3.2B
Get great content like this right in your inbox.
Subscribe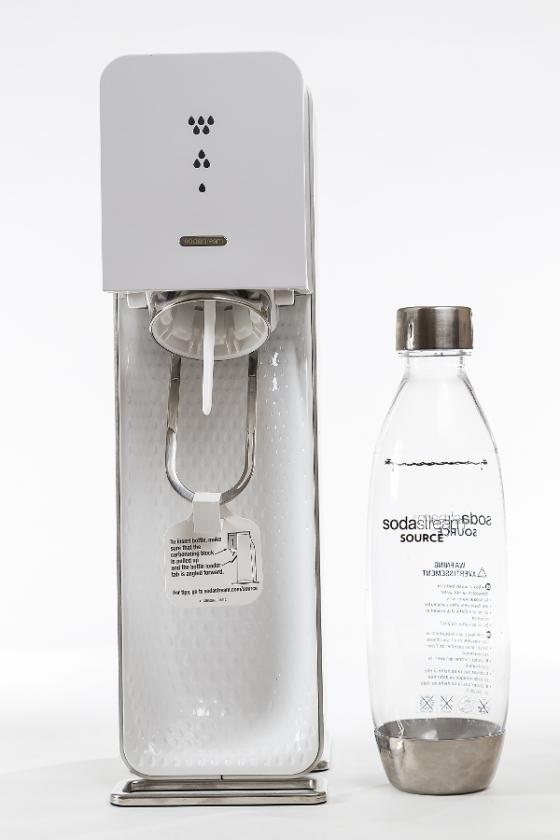 PepsiCo Inc. is acquiring SodaStream International Ltd., provider of personal carbonation devices and ingredients for making sparkling beverages, for $3.2 billion, a 32 percent premium to SodaStream's 30-day average.
Based in Israel, SodaStream produces household devices that act like a soda siphon, infusing water with carbon dioxide. It also provides a number of concentrated flavorings and syrups that can be added to the water after it has been carbonated, including ones made with alternative sweeteners or that are unsweetened altogether.
The transaction is "another step in PepsiCo's Performance with Purpose journey," according to the Purchase, N.Y.-based food and beverage manufacturer, to help promote health and wellness through "environmentally friendly, cost-effective and fun-to-use beverage solutions."
The deal merges PepsiCo's strong distribution capabilities, global reach, R&D, design, and marketing expertise with SodaStream's "differentiated and unique" product range, allowing for further expansion and innovation.
"Today ... is validation of our mission to bring healthy, convenient and environmentally friendly beverage solutions to consumers around the world," said Daniel Birnbaum, SodaStream CEO and director. "We are honored to be chosen as PepsiCo's beachhead for at-home preparation to empower consumers around the world with additional choices. I am excited our team will have access to PepsiCo's vast capabilities and resources to take us to the next level."
Added Ramon Laguarta, CEO-elect and president of PepsiCo: "SodaStream is highly complementary and incremental to our business, adding to our growing water portfolio, while catalyzing our ability to offer personalized in-home beverage solutions around the world. From breakthrough innovations like Drinkfinity to beverage-dispensing technologies like Spire for foodservice, and Aquafina water stations for workplaces and colleges, PepsiCo is finding new ways to reach consumers beyond the bottle, and today's announcement is fully in line with that strategy."
The acquisition has been unanimously approved by both companies' boards and is expected to close by next January.
Benefits Beyond Innovation
While it's true that SodaStream has a proven track record when it comes to developing innovative products, and that PepsiCo stands to gain strongly from SodaStream's on-trend, patented machines and technology, there's more to it than that.
"The deal is definitely another example of the great companies being started and built in Israel which benefit so many people around the world," Jeremy Diamond, director of the Baltimore-based Diamond Marketing Group, told Progressive Grocer.
SodaStream taps into consumers' growing desire not just for healthful alternatives to sugary beverages and environmentally friendly products, but also for companies that "do good for mankind." Diamond points to SodaStream as a "rare company" in that Birnbaum believes in employing both Israeli and Arab workers – a model that "seems to be successful for them."
"It also brings [to the deal] a company that has proven innovation and is also doing good by bringing their workers, of different nationalities and cultures, together," he said. "These combinations make Millennial consumers feel good."