Peapod, Meats by Linz Form Exclusive Distribution Partnership
Get great content like this right in your inbox.
Subscribe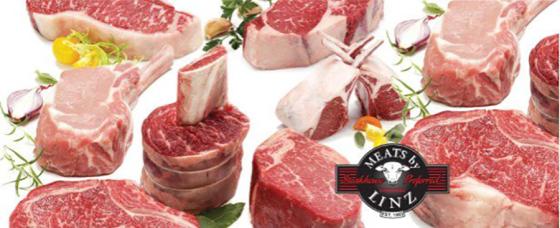 Online grocer Peapod has formally introduced its partnership with Chicago-based Meats by Linz, a family-owned purveyor known for providing meat to many high-end steakhouses in the Midwest. Peapod is the only distribution channel for direct-to-consumer purchase of Meats by Linz, bringing the products to the grocery channel for the first time.
"Peapod is continuously looking to add new sources of high-quality products to our lineup, and that is what initially brought us to Meats by Linz," explained Spencer Baird, SVP of merchandising for Peapod. "As another Chicago-based company, we saw the immense potential not only to distribute their products, but also collaborate in a full partnership that gives the Peapod customer a truly unique experience delivered right to their door."
Peapod customers in the Windy City will be able to access a Virtual Butcher Shop – the first of its kind available to online grocery shoppers, according to the company – offering a variety of features connecting the consumer with the product, including an "Ask the Butcher" Q&A section and a Dry Aged Steak Room where shoppers can actually view the aging process in progress.
"Consumers hear a lot about 'dry-aged steak,' but not a lot of shoppers actually know what that means," noted Fred Linz, owner of Meats by Linz. "This partnership with Peapod gives us a way to not only share our amazing products with consumers, but also provide an educational component that will help them purchase items best suited for any occasion."
To help Peapod customers find just what they're looking for, Meats by Linz will offer an assortment of cuts and aging styles. Additionally, Peapod will roll out a Gourmet Butcher Shop in time for the holidays that will enable shoppers to custom-order for festive meals, specifying the specific cuts and sizes they require.
Peapod, an Ahold Delhaize USA company, offers delivery to both homes and businesses, with 200-plus pickup locations. The e-grocer is available in 24 metro markets across New York, New Jersey, Connecticut, Rhode Island, Massachusetts, New Hampshire, Illinois, Wisconsin, Indiana, Pennsylvania, Maryland, the District of Columbia and Virginia. Ahold Delhaize USA is No. 4 on Progressive Grocer's 2018 Super 50 list of the top grocers in the United States.