Pampers Offers London 2012 Olympic Games Adventure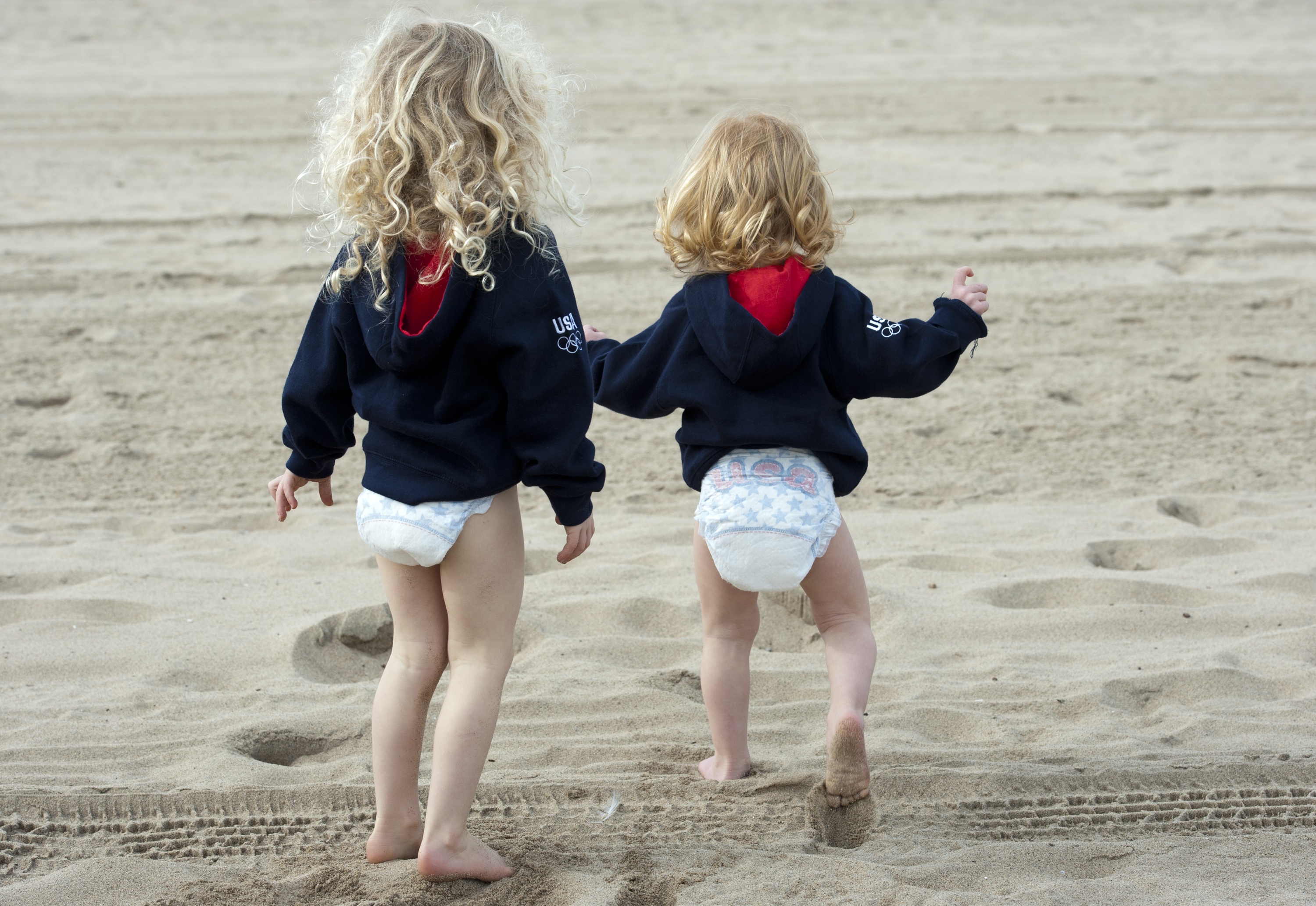 In tribute to what it refers to as babies' "unique spirit of play," Pampers has not only launched limited-edition Olympics-themed "USA" diapers and wipes and teamed with two-time Olympic beach volleyball gold medalist and current Team USA hopeful Kerri Walsh and her family, the Procter & Gamble (P&G) brand has also introduced a sweepstakes with a grand-prize trip enabling a family to celebrate the spirit of play first-hand at the London 2012 Olympic Games.
Through May 19, parents can visit the Pampers Facebook page to register for a chance to win the grand-prize trip for four to attend the games, as well as the first-ever Pampers Playground event with Walsh; her husband, Casey Jennings; and their two young sons. The winner of the grand-prize trip will be revealed or around May 21. Additionally, Pampers will randomly select weekly winners between now and Aug. 12 to receive a prize pack containing one month's supply "USA" diapers and wipes, as well as a souvenir volleyball signed by Walsh.
"It is this joyful form of discovery that inspires us at Pampers to provide babies with the gear -- like our new limited- edition 'USA' diapers and wipes designs -- that enables babies to keep on playing day after day!" noted John Brase, marketing director, baby care North America at Cincinnati-based P&G.
Available while supplies last at select stores nationwide in Cruisers sizes 3 through 5, the diapers feature a USA logo print combined with red-white-and-blue Stars-and-Stripes designs, while the wipes packaging salutes Team USA with a similar look.
Additionally, Pampers-sponsored Walsh is the face of P&G's "Thank you, Mom" campaign to recognize the major role mothers play in their children's lives. As part of the campaign, which will be showcased at the Olympic Games, P&G plans to raise $5 million to help establish and sustain youth sport programs worldwide, with a portion of sales and donations from the company's top brands, including Pampers, Tide, Gillette and Pantene, going to help kids.