Pa. ShopRite Undergoes Green Makeover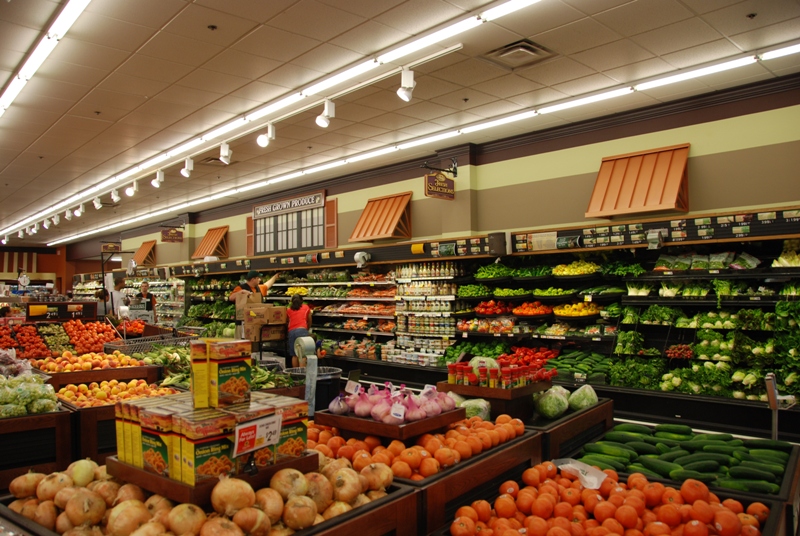 ShopRite of West Chester is marking its 15th year in business with an eco-friendly overhaul. "It was time for a new look, and we wanted to be sure to give our customers the best possible shopping experience," said Joseph Miller president of KTM Supermarkets Inc. who, along with his wife ,Mary, daughters Maggie Miller, Kathi Miller Madanci and Theresa Miller Sheeler, and son-in-law Jim Madanci, has owned and operated the Pennsylvania store since 1995.
A four-month renovation has improved the store's energy efficiency. Among the changes: Old fluorescent bulbs were swapped out for brighter T8 lighting, and glass doors were added to dairy cases to reduce cooling and refrigeration costs by keep cold air within.
In addition to new décor that evokes the feeling of a small town, with each department representing a shop on an old-fashioned Main Street, the fresh fruits and vegetables, bakery and deli areas of the store received new display cases and new flooring. Big changes in the prepared foods department include a larger assortment of eat-in or takeout options, including sushi, a new soup bar and a new Mediterranean olive bar, along with freshly prepared hot foods for lunch or dinner.
"Not only will this make the store easier for our customers to shop, and help save the environment, it will [also] reduce our energy bills by approximately 20 percent, and we can pass that savings on to our customers -- that's one of the ways we can help keep ShopRite's prices low," noted Joseph Miller.
ShopRite is the registered trademark of Keasbey, N.J.-based Wakefern Food Corp., the largest supermarket cooperative in the United States. The co-op's members operate more than 220 ShopRite supermarkets throughout New Jersey, New York, Pennsylvania, Connecticut, Delaware and Maryland, serving more than 5 million customers  weekly.