OTA Gets New CEO/Exec Director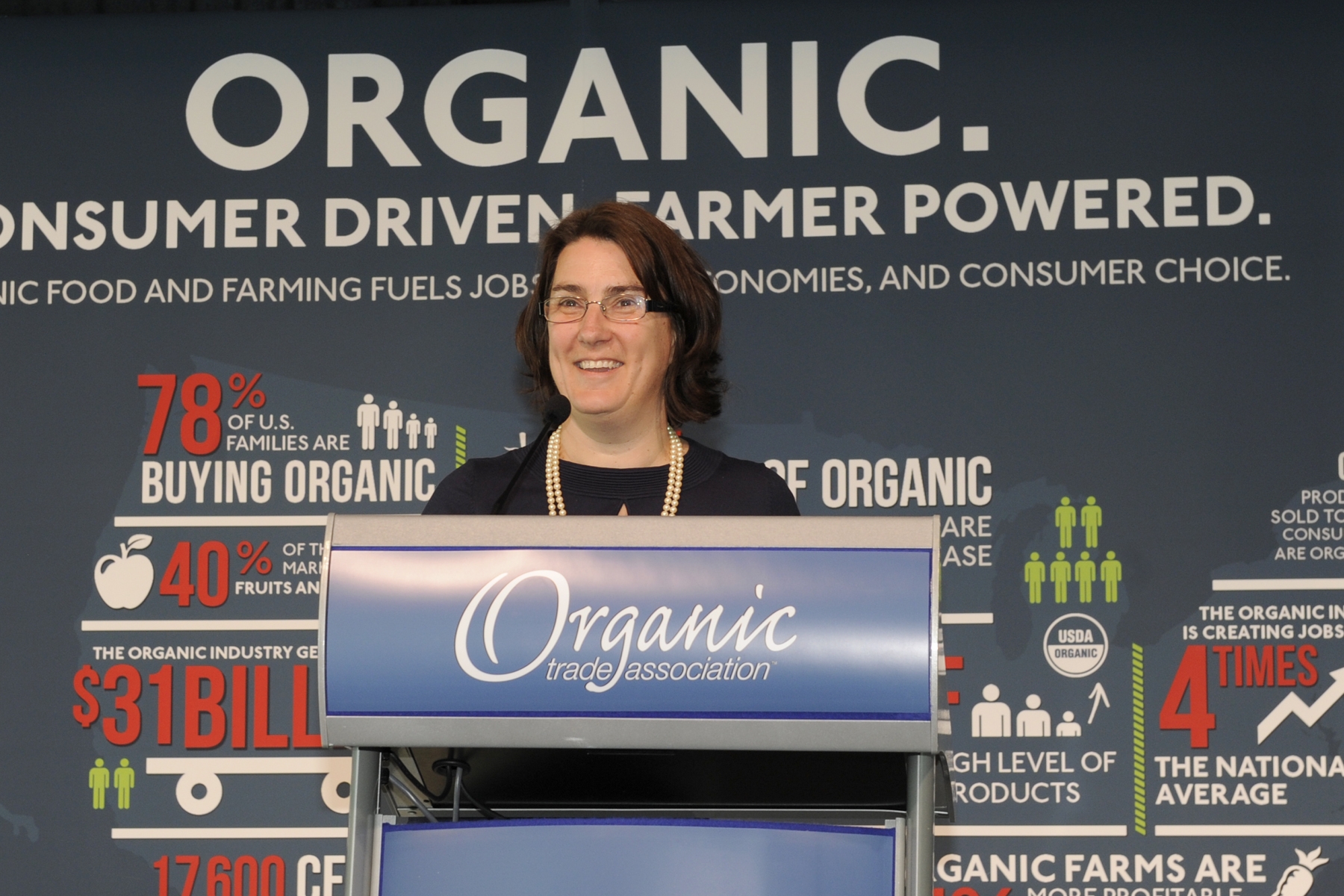 The Organic Trade Association (OTA) has appointed Laura Batcha its new CEO/executive director. Batcha (left), the fourth executive director in the trade association's 29-year history, was most recently OTA's EVP and interim co-executive director.
"I am certain that with Laura's executive leadership at OTA, we are well positioned for success in the coming years," said Melody Meyer, president of OTA's board of directors. "OTA has achieved many major milestones during the past few years, including establishing a Farmers Advisory Council (FAC), creating a bipartisan political action committee (PAC) and bringing The Organic Center under the OTA umbrella. OTA also has begun the critical conversation of exploring the potential for an organic research and promotion program."
"Organic food and farming, with their entrepreneurial spirit and proven benefits to public health and the environment, make a real difference in the lives of both farmers and consumers," noted Batcha. "At the same time, organic commerce is also making an increasingly significant contribution to the economy as a whole." Batcha said she would collaborate "directly with OTA members and its board to strengthen the integrity of organic, enhance the business climate to support the increasing consumer demand for organic products and advance the goal of increasing acres under organic production."
Wide-ranging Organic Industry Experience
Batcha is the chair of OTA's PAC, and has served as a representative of the organic industry on two separate federal advisory committees. One, AC21, advises on issues related to co-existence of biotechnology and organic and identity-preserved agriculture, while the other, APAC, is an agricultural policy advisory committee dedicated to international trade. In her new role, she also will serve on the board of trustees for The Organic Center, an independent nonprofit research and education organization operating under the administrative auspices of OTA.
Before her latest appointment, Batcha worked for OTA in various capacities over the past six years. First hired as the organization's marketing and public relations director, she became chief of policy and external relations and then EVP. In addition to her work at OTA, Batcha has 20 years of direct experience as a certified-organic producer and handler, and more than 10 years of hands-on experience in the private sector of the organic industry.
Among her goals is to bolster OTA's position as a unifying voice for the industry.
OTA is based in Washington, D.C., with offices and staff in Vermont, California and Oregon. The association represents 6,500 organic businesses across 49 states, including growers, shippers, processors, certifiers, farmers' associations, distributors, importers, exporters, consultants and retailers.