As Organics Go Mainstream, Competition for Shoppers Widens: Report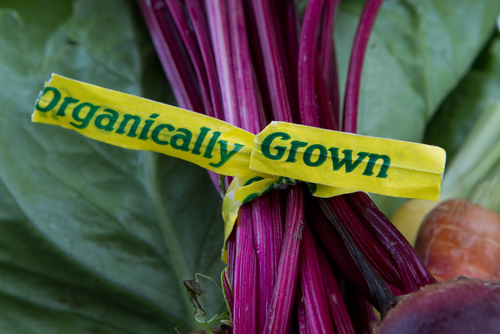 According to a new report from Rockville, Md.-based Packaged Facts, "Whole Foods, Trader Joe's, and Natural Channel Grocery Shopping" at least half of U.S. adults somewhat or strongly agree that organic fruits and vegetables – for many the gateway products to becoming an organic food shopper – are more nutritious, healthier and taste better than their conventional counterparts. Among shoppers at natural food stores, that ratio increases to three-fourths.
What this indicates is that organic foods have firmly entered the mainstream, and consumers expect them to be available everywhere they shop for groceries.
"As early as 2014, it was clear that organic foods had become 'must-have' items beyond the shelves of natural food stores," said Packaged Facts Research Director David Sprinkle. "What this means in 2017 is that natural and organic foods can be found in most supermarkets and supercenters, shifting the competitive paradigm from natural food chains pitted against each other into a broader battle for share of the overall marketplace for natural and organic fare."
At stake in this broader battle is a natural and organic food market segment worth nearly $70 billion. Packaged Facts estimates that U.S. retail sales of natural and organic foods rose 7 percent on a compound annual basis from 2012 to 2016, with growth anticipated to reach double digits in the years leading up to 2021, far surpassing overall sales growth for groceries and consumables.
In addition to a comprehensive assessment of Whole Foods Market and Trader Joe's, the Packaged Facts report, which is available for purchase on the market intelligence firm's website, profiles such pure-play natural and organic food retailers as Earth Fare, Fresh Thyme, Lucky's, Natural Grocers, Sprouts and The Fresh Market; traditional and nontraditional grocers including Albertsons/Safeway, Aldi, Costco, Kroger, Lidl, Publix, Sam's Club, Walmart and Wegmans; and e-tailers like Amazon.com, Door to Door Organics and Thrive Market.