Oleson's Food Stores, Lipari Foods Win MGA Honors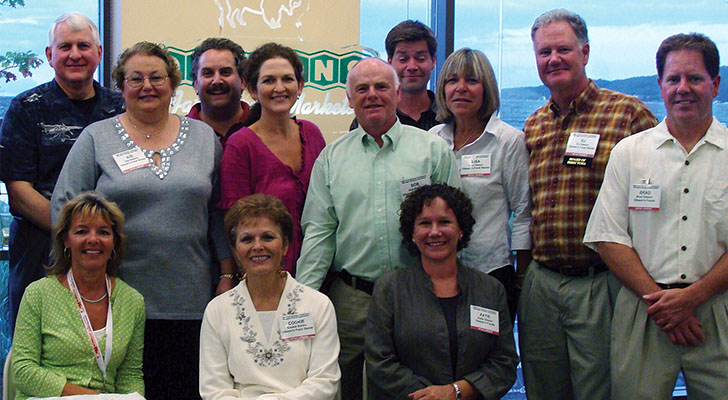 Michigan Grocers Association (MGA), Lansing, Mich., named Oleson's Food Stores and Lipari Foods as the 2017 Al Kessel Outstanding Achievement Award winners.
The award is named after former MGA Director Albert "Al" Kessel Jr., who was the founder of Kessel Food Market in Flint. "To reflect his generous spirit, each year one Outstanding Retailer and one Outstanding Business Partner are selected to receive the award," said MGA President & CEO Linda Gobler.
The 2017 Outstanding Retailer, Oleson's Food Stores, with four stores in northern Michigan, is celebrating 91 years in business and is the association's longest-running member. Oleson's shows great entrepreneurial spirit in owning a large buffalo herd that provides natural buffalo meat, with no added hormones or antibiotics, to Oleson's Food Stores and several Michigan restaurants. Both the Oleson family and the company's staff donate food and time to the annual Northwestern Michigan College BBQ to raise money for scholarships, equipment and more. The Oleson Foundation grants close to $1 million each year to worthy organizations.
The 2017 Outstanding Business Partner, Warren-based Lipari Foods, finds its success due to the company's strong customer relationships. Founder Jim Lipari created a barbecue sauce and spaghetti sauce, which led to the forming of Lipari Foods, now a leading independent perimeter-of-the-store distributor to more than 8,000 customers in 14 states. The company, with more than 1,000 employees, partners with Gleaners Food Bank of Southeast Michigan and Make-A-Wish Foundation.
The awards will be presented during the MGA Fall Conference dinner on Sept. 17 at the Crystal Mountain Resort in Thompsonville, Mich.