Old Amsterdam Aged Gouda in Space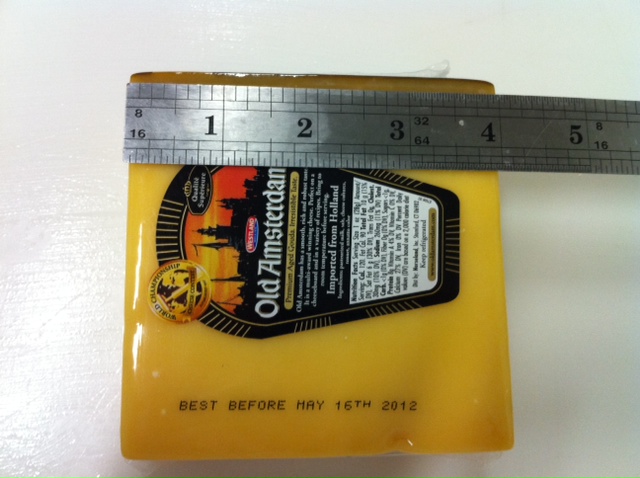 Old Amsterdam cheese is out of this world -- literally. Dutch astronaut André Kuipers has received formal consent from U.S. space agency NASA to take the brand's premium Aged Gouda on his next space mission, which takes place this month.
Kuipers plans to share the treat with American and Russian colleagues on the International Space Station, which he is visiting for the second time, for a six-month stay.
For the mission, known as PromISSE, astronauts are allowed to request bonus food items. Kuipers' choice, Old Amsterdam was provided by manufacturer Westland Kaasspecialiteiten in Huizen, The Netherlands. "It is our great honor to supply André Kuipers and his colleagues with a stock of Old Amsterdam in space," said Henriëtte Westland, PR and event manager at Old Amsterdam. "We are always in search of new fans abroad, but making it as far as outer space, we obviously never expected."
Before Kuipers and his colleagues can enjoy the cheese, it must be specially prepared. Kuipers is allowed to take nine containers of bonus food, each one of them containing two pieces of Old Amsterdam cheese, for a total of 18 pieces. Each portion (above)  will be smaller than usual to help extend their shelf life after they're opened in space. Additionally, the cheese must be sealed in such a way that it can be kept for more than a year. Even though Kuipers will only remain in space for six months, the cheese's journey will be a long and twisty one: from The Netherlands to Michigan to Texas, and then on to Kazakhstan for the trip to the International Space Station via Russian space freight craft.