Ocean Spray Contest Touts New Cherry Juice Drink Line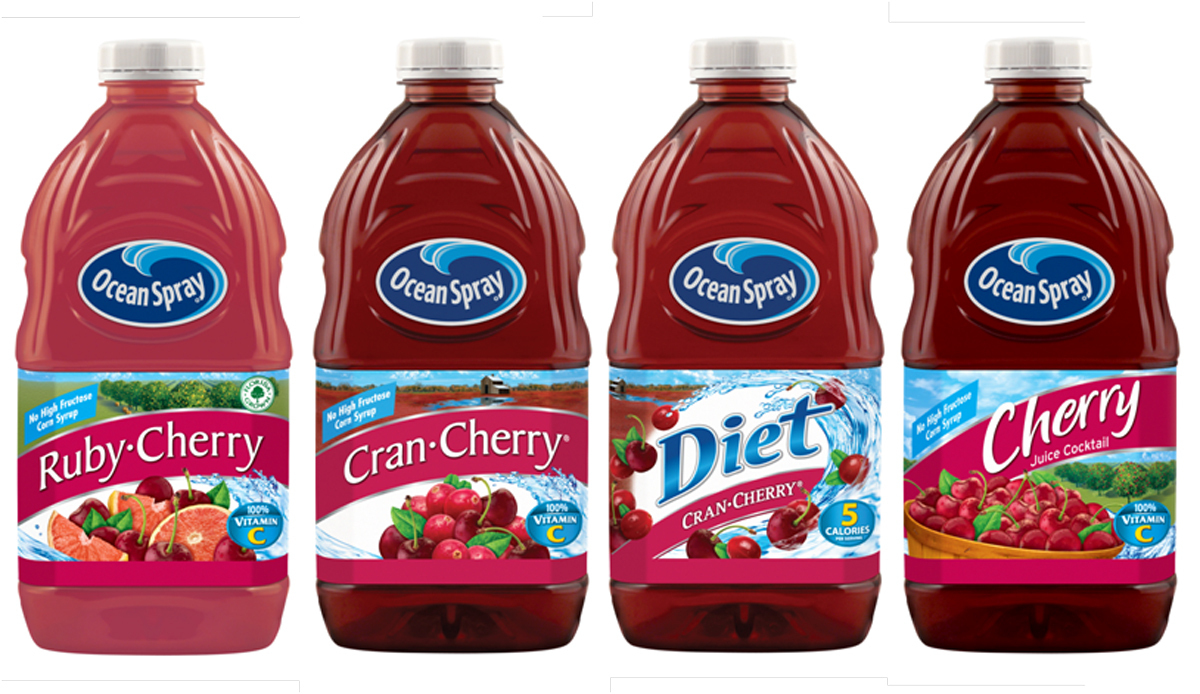 Ocean Spray is getting the word out on its first Cherry Juice Drink line by inviting fans to share their reactions to the new products on its Facebook page and website, for the chance to win $1,000 and a trip to America's "Taste Capital": New York, N.Y.
Ocean Spray's Cherry Juice Drinks blend cherries with other fruits like cranberries and ruby red grapefruit. The new line consists of Cherry Juice Cocktail, Cran-Cherry Cranberry Cherry Juice Drink in original and diet, and Ruby-Cherry Grapefruit Cherry Juice Drink. One 8-ounce serving provides a full day's supply of vitamin C, and Diet Cran-Cherry Cranberry Cherry Juice Drink contains 5 calories per serving, according to the company.
"Every great taste maker needs taste testers," said Ken Romanzi, COO at Lakeville-Middleboro, Mass.-based Ocean Spray, an agricultural cooperative owned by more than 700 cranberry growers in Massachusetts, Wisconsin, New Jersey, Oregon, Washington, British Columbia and other parts of Canada, as well as more than 50 Florida grapefruit growers. "We're so positive that fans will love the fresh-picked taste of our new Cherry Juice Drinks that we're giving them a free coupon to taste it and tell us what they think."
Through Feb. 28, fans are invited to weigh in on Ocean Spray's latest lineup by submitting taste testimonial videos online for a chance to win the aforementioned prizes. Consumers can also sign up to get the coupon, for a free 64-ounce bottle of Ocean Spray Cherry Juice Drink (redeemable with purchase of one Ocean Spray 64-ounce Cranberry Juice Drink), and access recipes such as Cherry Cosmo, Cherry Temple or Chewy Cherry Brownies.