O'Boyle Takes Reins at Marsh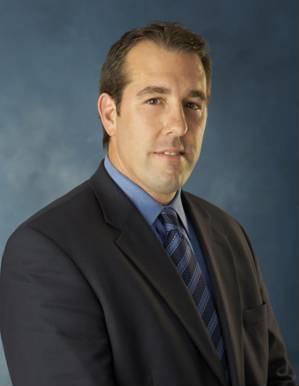 Grocery industry veteran Thomas R. O'Boyle Jr. has been named chairman, CEO and president of Indianapolis-based Marsh Supermarkets.
O'Boyle (pictured at left) succeeds Joe Kelley, who left in May after a year at Marsh's helm to become president of Stop & Shop's New England Division. Marsh COO Bill Holsworth had been serving as interim CEO since Kelly's departure.
"I am honored by this opportunity to lead Marsh, a company that is clearly on the right path toward providing customers with the best grocery shopping experience possible," O'Boyle said. "That progress has been made possible by the hard work and dedication of the Marsh associates. I look forward to meeting this tremendous group of people and working closely with them to build on Marsh's past success and grow the company."
O'Boyle comes to Marsh from the Great Atlantic and Pacific Tea Co., where he served as executive VP of merchandising, marketing, supply and logistics. Since joining A&P in 2010, O'Boyle developed and implemented a new overarching strategy and business plan to both rebuild the business and create sustainable growth. O'Boyle was also instrumental in implementing the Store of the Neighborhood program, designed to become locally relevant in every neighborhood served. Prior to that, he held senior executive positions at Sears Holdings and Albertsons-Jewel/Osco.
"Tom is an outstanding senior executive who brings over 25 years of successful experience in supermarket merchandising and marketing to his new role," said Scott King, senior managing director of Marsh parent Sun Capital Partners. "We are delighted he has joined the Marsh team, and look forward to his leadership and contributions to the company's progress as well as ensuring continued focus on serving customers."
Marsh operates 64 Marsh stores, three O'Malia's Supermarkets and 26 MainStreet Markets in Indiana and Ohio, with 40 Indiana pharmacy locations.