NGA Hires New Director of Communications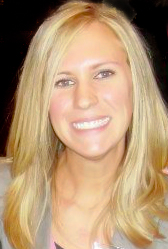 The National Grocers Association (NGA) has appointed Lauren Edwards Hefner its director of communications, effective Dec. 10.
In her new role, Hefner (left) will head NGA's media and communications outreach efforts, with a focus on keeping members up to speed on industry issues and association news via social media platforms, publications such as the "Express Lane" newsletter, and other special communications initiatives. She will also be the primary contact for enhancing relationships with national media, industry trade publications and key industry contacts.
"Lauren's many years of association management experience, coupled with her strong background in communications and member services, will complement NGA's ongoing member driven initiatives," said Peter J. Larkin, president and CEO of the Arlington, Va.-based trade association.
Bringing more than a decade of relevant experience to her newest position, Hefner was most recently director of membership, marketing, & communications for the Fairfax, Va.-based Laboratory Products Association, in which capacity she developed growth for the association and its members. She holds the Certified Association Executive (CAE) credential, and is a volunteer leader and content presenter for the American Society of Association Executives in Washington, D.C.
"The current political and economic climate has a very real impact on the nation's independent retail and wholesale grocers, as well as their suppliers," noted Hefner. "Keeping members in the loop is the foundation of an association dedicated to serving its industry."