NGA, FMI Ask Congress to Amend Tax Law Mistake
Get great content like this right in your inbox.
Subscribe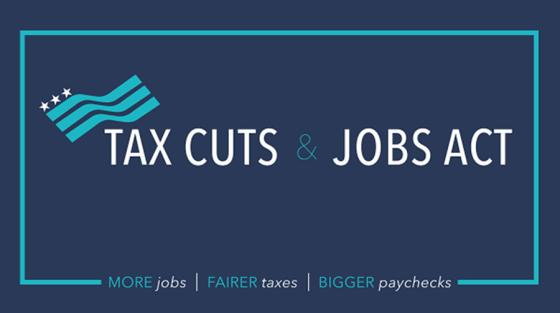 In a recent letter, the National Grocers Association (NGA), Food Marketing Institute and other business groups called on Congress to correct a drafting error in last year's Tax Cuts and Jobs Act that prevents retailers from receiving 100 percent bonus depreciation for qualified improvement property.
 "While we greatly appreciate efforts to simplify the tax code and alleviate tax burdens on American businesses and families, this particular error in the overall tax reform effort is unintentionally stifling investment, job creation, and other important economic and community benefits," noted the letter to the chairmen and ranking members of the House and Senate tax-writing committees.
Enacted last December, the tax law featured a provision known as "100 percent bonus depreciation," which permits businesses to immediately write off the full costs of short-lived investments. Due to a drafting error, however, the provision's language excludes some categories of business investment, most notably qualified-improvement property, or QIP (generally defined as improvements to the interior of existing nonresidential buildings) from being eligible for 100 percent bonus depreciation. The error now defaults the write-off period for qualified-improvement property to periods as long as 39 years, versus the 15-year period that existed under the old tax code.
"Every day a fix is delayed means foregoing significant investment in QIP and a loss of related economic activity and other benefits to our communities," the letter asserts.
"The supermarket industry is a [highly] taxed industry, with the majority of independent grocers operating on just 1 to 2 percent net profit margins, meaning any opportunity to fully depreciate improvements made to stores will significantly help these entrepreneurs upgrade their stores, and more importantly, expand offerings and hire additional staff," explained Greg Ferrara, EVP of advocacy, public relations, and member services at Arlington, Va.-based NGA. "The drafting error is considered a true technical correction, with no associated cost to fixing it. On behalf of America's independent supermarket operators, we urge Congress to fix this drafting error as quickly as possible to limit any harmful impact it may have on Main Street grocers."
Other signatories to the letter included the National Association of Convenience Stores, the National Retail Federation and the Retail Industry Leaders Association.