Natural Grocers Reports Positive Q4, FY2018
Get great content like this right in your inbox.
Subscribe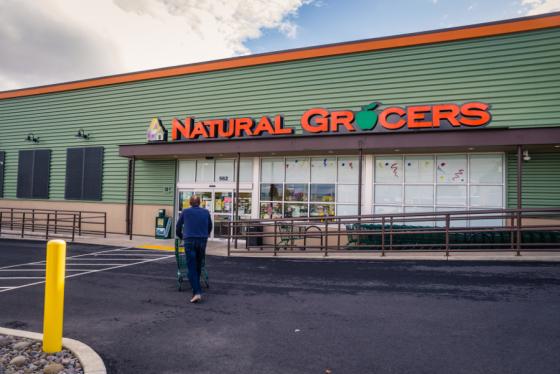 Lakewood, Colo.-based Natural Grocers has reported positive results during its fourth quarter of fiscal 2018, capping a favorable year altogether.
During Q4, which ended Sept. 30, net sales grew 9.6 percent, reaching $217.5 million, compared with the same period a year prior. Driving this for the most part was a $12.6 million increase in comparable-store sales, along with a $6.4 million rise in new store sales.
In Q4, daily average comps grew 6.3 percent compared with 2.1 percent in Q4 of 2017. This growth reflected a 3.8 percent rise in daily average transaction count and a 2.5 percent increase in average transaction size.
"We continued to generate strong sales momentum during the fourth quarter while leveraging store expenses and delivering earnings per share growth," said Kemper Isely, Natural Grocers co-president.  
As for the overall fiscal year, net sales rose 10.4 percent over the previous fiscal year to $849 million. This resulted from a $44.7 million increase in comps and a $35.4 million rise in sales from new stores.
On average, daily comps grew 5.8 percent in fiscal 2018 compared with a 0.1 percent increase in fiscal 2017. Driving the 2018 growth was a 4.4 increase in daily average transaction count and a 1.4 percent increase in average transaction size.
"We are pleased with the improvements we achieved during fiscal 2018, including accelerating comparable-store sales growth, moderating the impact of our pricing and promotional investments on gross margin, and controlling expenses to deliver improved earnings growth," Isely added.
During Q4, Natural Grocers opened one new store and relocated another, bringing total store count to 148 in 19 states as of Sept. 30. In the overall year, the company opened eight new stores and relocated three, compared with 14 new stores and two relocated locations the year prior.
Since Oct. 1, the retailer has opened two new stores, relocated one store and closed one store. Moreover, it has five signed leases for new stores in Colorado, North Dakota, Oregon and Texas, all of which are planned to open during fiscal 2019 and beyond.
For fiscal 2019, Natural Grocers expects to open seven to nine new stores and relocate five to six locations. It also anticipates 2 percent to 4 percent daily average comps growth.
"By leveraging our new store growth and operating strategies, we believe we are well positioned to continue to drive sales growth and improved profit performance in fiscal 2019," Isely noted.