The Multicultural Connection to Digital Media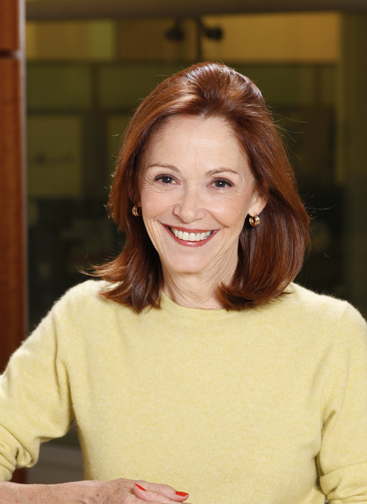 Lynn Fantom, chairman and CEO of Interpublic Group's ID Media, will tell marketers how to leverage digital media to reach multicultural consumers at the Network of Executive Women's CPG Retail Diversity Forum, March 6-8 in Dallas.
Fantom (pictured at left) will discuss how digital platforms like social, mobile and interactive media can serve as powerful tools to connect with multicultural consumers who may be underserved by traditional mass media.
"Multicultural markets present one of the largest, fastest-growing opportunities for the CPG/retail industry, and Lynn Fantom has helped best-in-class companies build relationships with these consumers," said Joan Toth, NEW CEO and president. "Her presence at the NEW Diversity Forum underscores the importance of having leaders from every business function incorporating diversity and inclusion into their business plans."
Named one of the "100 Best and Brightest Women in Advertising" by Advertising Age, Fantom will demonstrate how her firm has built business for clients such as Johnson & Johnson, American Express and the U.S. Postal Service.
Fantom was named one of the "Top 25 Most Influential People in the DRTV Industry" by Response TV. She brings more than 25 years of direct marketing experience to her role as founding chairman and CEO of ID Media, the largest direct and digital media services company in the United States.
Tom Greco, president of Frito-Lay North America, and Grant LaMontagne, senior VP and chief customer officer of The Clorox Co., are expected to open NEW Diversity Forum 2012 by sharing their thoughts on diversity and the role it plays in their business strategies.
The event will also include remarks from two global diversity chiefs: Sue Johnson, global head of gender balance and diversity for the Nestlé Group, who will share her insights on retaining diverse talent; and Sharon Orlopp, global chief diversity officer for Walmart Stores Inc., who will present a closing keynote address.
Keynote speaker Anthony Carter, global chief diversity officer for Johnson & Johnson, will explain how the consumer products company has leveraged diversity and inclusion to transform its global business practices and build high performing teams.
Cheryl Pearson-McNeil, senior VP of public affairs and government relations for The Nielsen Co., will give a tour of today's changing consumer landscape. In a special address, Linda Clement-Holmes, chief diversity officer and senior VP of global business services for Procter & Gamble, will reveal how diverse work teams produce better results.
The forum also will offer three "super sessions" addressing diversity and inclusion strategies affecting consumers, workers and suppliers. The educational sessions will feature the real-world experiences of industry veterans, including Kenneth Charles, VP of diversity and inclusion for General Mills; Linda Singh, senior marketing director for fragrances at Coty Inc.; Gleatha Glispie, director of supplier diversity for Walgreens; Kathryn Mazon, senior business development lead for Target Corp.; Ernest Freeman, senior manager of supplier diversity for PepsiCo; Maria Campbell, director of diversity for SC Johnson; and Diane Cooke, VP of human resources for Schwan's Consumer Brands.
The Chicago-based Network of Executive Women is the consumer products and retail industry's largest diversity organization, with more than 5,000 members representing 400 industry companies.