Meijer Donating Trucks to Area Organizations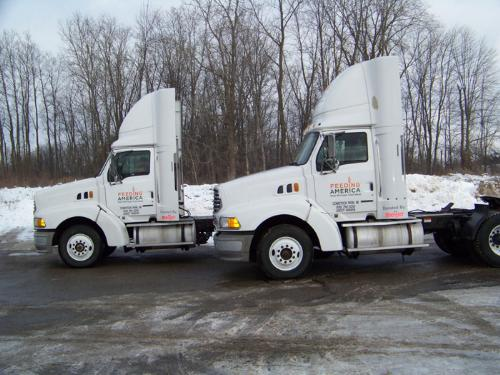 As part of its continuing commitment to aid the neighborhoods it serves, Meijer will donate 35 reconditioned semi-tractors to local food banks, academic organizations and law enforcement across the Midwest.
"Meijer focuses on supporting the communities where our customers and team members work and live," noted Rick Keyes, EVP of supply chain operations and manufacturing for the Grand Rapids, Mich.-based retailer, which pioneered the supercenter format and now operates 195 stores throughout Michigan, Ohio, Indiana, Illinois, and Kentucky.
Formerly part of the Meijer truck fleet, the semi-tractors, which are worth about $500,000, were recently replaced by near-zero emission tractors. All of the vehicles have been reconditioned and refurbished, including a multipoint safety inspection and new graphics specific to each local food bank.
A total of 14 food banks and food rescue organizations in Michigan, Ohio, Indiana, Illinois and Kentucky will receive two semi-tractors apiece. The rest of the trucks will go to the Michigan State Police and such academic institutions as Oakland Community College, Kent Career Technical Center and Ferris State University.
Meijer donated most of the tractors to food banks because helping eradicate hunger has been a longtime goal of the company, which annually contributes millions of pounds of food to area anti-hunger organizations, and has additionally generated more than $1.5 million in donations to local food banks through its "Simply Give" program.