Mann Packing Springs Ahead With Multiple Promos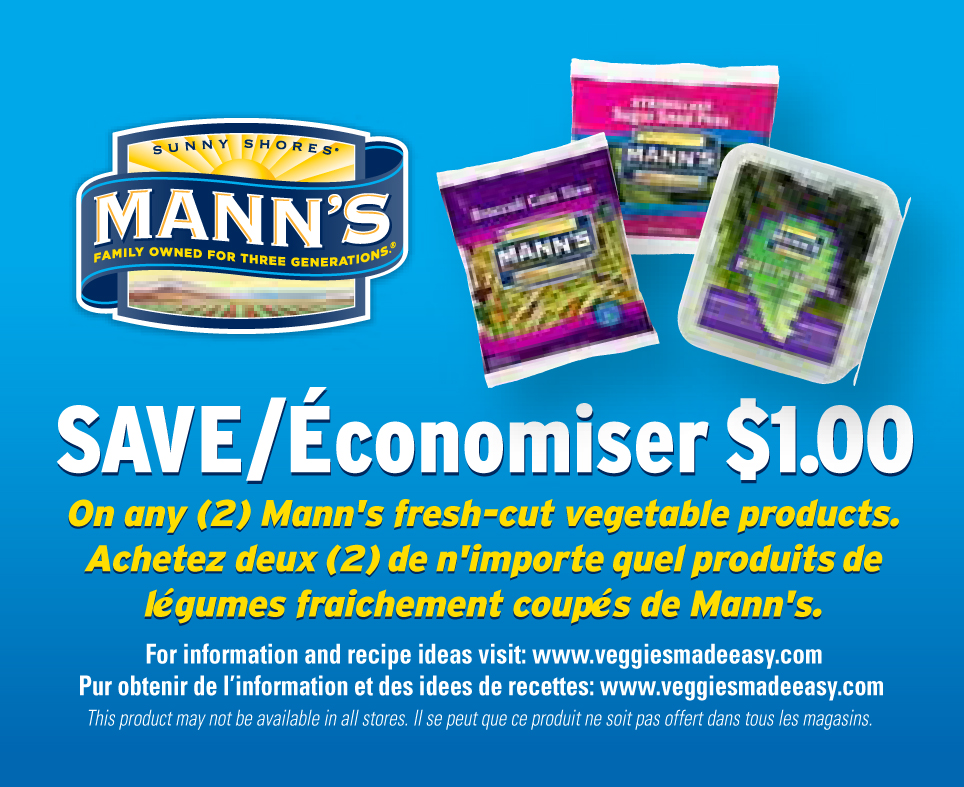 In support of its sales program, Mann Packing, one of the world's largest suppliers of fresh broccoli, is rolling out multiple promotions over the next three months.
Beginning in mid-April, 100,000 packages of 8-ounce Stringless Sugar Snap Peas and 12-ounce Green Beans will sport instant redeemable coupons good for $1 savings for any two packages of the items bought. The annual promotion has a nationwide track record of success: Last year's redemption rate was 18 percent.
Next month, Salinas, Calif.-based Mann will team up with Litehouse Foods to offer a $1 IRC for any Litehouse product with the purchase of Mann's Simply Singles and Broccoli Slaw products. The IRC features a fiesta-themed salad recipe to leverage Cinco De Mayo sales, as well as those relating to National Salad Month in May. This is the first of three-cross promotions scheduled with Sandpoint, Idaho-based Litehouse in 2011, with a similar effort taking place concurrently in Canada.
Also north of the border, Mann is running a cross-promotion with Janes unbreaded frozen chicken. Already underway is a promotion through the end of the year that enables Canadian shoppers to save $1 on Janes frozen chicken products with the purchase of any two Mann's fresh cut vegetable products. The offer is good through the end of the year. Mississauga, Ont.-based Janes, the No. 1-selling frozen chicken brand in Canada, offers products are free of trans fats, low in saturated fat, and made from 100 percent white-meat, grain-fed chicken. The average retail price per box is $10 to $12.99.
"This a great way to reach moms and kids just in time for summer barbecue season," noted Lorri Koster, Mann Packing's VP of marketing.