Mann Packing Co. Plans a Sizzling Summer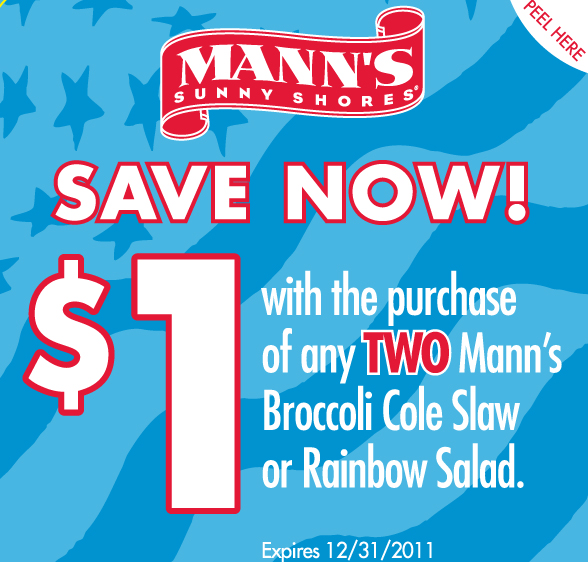 In support of Mann Packing Co.'s Annual Summer Slaw Spectacular, more than 200,000 $1 IRCs will be applied to the company's Broccoli Cole Slaw and Rainbow Salad products starting June 13. Shoppers will save $1 when they buy any two of these items.
"This is one of our most successful promotions historically, with an 18 percent redemption rate the last two summers," noted Lorri Koster, VP of marketing at Salinas, Calif.-based Mann. "We know shoppers look forward to saving on staple items they use for favorite recipes they make for cookouts, BBQs, picnics, beach outings, etc."
Also this month, Mann will offer a "Simply Summer Savings" on-pack promotion on its line of Simply Singles whole-leaf lettuce singles in three varieties: Red Leaf, Green Leaf and Romaine Leaf. The 75,000 on-pack coupons will enable consumer to save 55 cents instantly, off any package of Mann's Simply Singles.
In July, the company is taking part in a wine promotion with multiple partners that will feature more than 150,000 neck hangers on bottles of Maschio Prosecco Brut starting July 1, with an offer to save 55 cents off any Mann's fresh-cut vegetable product through December 2011. This promotion will additionally include a summer salad recipe featuring Mann's Simply Singles.
Koster suggested that grocers make the most of Mann's multiple summer promotional offers by creating secondary displays, building barbecue meal-themed ads and creating excitement overall in the produce section.