06/29/2018
Major Asian Supermarket Chain Adopts Alipay Mobile Wallet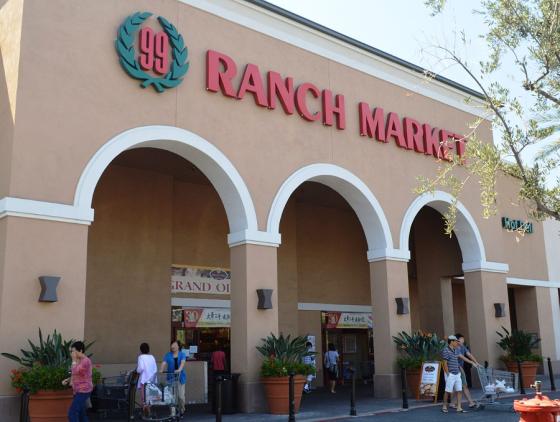 One of the largest Asian supermarket chains in the United States will soon begin accepting mobile payments via Alipay, a third-party mobile and online payment platform developed and owned by China-based Ant Financial and used by Chinese retail and technology company Alibaba Group.
Beginning July 1, New York-based 99 Ranch Market, which operates more than four-dozen locations in California, Washington, New Jersey, Maryland, Nevada, Texas and Oregon, will allow customers to pay for products using Alipay's mobile wallet in-store at locations in all states where it operates. 99 Ranch Market will provide services for the grocery technology in-store through the activation and implementation support of CITCON, a cross-border mobile payment and marketing solutions provider that helps connect merchants with Chinese mobile wallet users.
Alipay's sophisticated geolocation-based "Discover" function and push notifications within the app will enable Chinese customers to locate nearby 99 Ranch Market store locations, receive promotional information and make purchasing decisions. 99 Ranch Market will also be able to market to Chinese travelers before, during and after their visits to the U.S., boosting exposure of their businesses.
"We are committed to offering our shoppers the best experience and service possible, and that means offering a payment method that is the most secure and convenient," said Juliet C., marketing manager of 99 Ranch Market. "Our partnership with Alipay will enable us to offer our Chinese customers traveling in the U.S. with a familiar checkout experience that minimizes stress at the register, whether its language barriers or payment concerns, while also enabling us to better connect with them and draw them into the stores."
The most recent Asian supermarket chain to offer the grocery technology was Long Island City, N.Y.-based iFresh, which operates 13 locations in the New York, Boston, Houston, Miami, and Orlando, Fla., areas. It introduced Alipay in February, one month after the New York Post reported that senior executives at the Cincinnati-based Kroger Co. held meetings with counterparts at Alibaba Group about a potential partnership to "speed up the integration of online and offline sales."
Chinese tourists in the United States often shop at specialty grocery stores, where they can find Asian foods and other products not available at traditional supermarkets. By accepting Alipay at the register, iFresh can provide both in-store and online Chinese customers with the ability to pay using a payment method familiar to them, thus diminishing any language or payment barriers they typically face at U.S. grocers, said Souheil Badran, president, Alipay Americas.