iFresh Adopts Mobile Pay via Alipay
Get great content like this right in your inbox.
Subscribe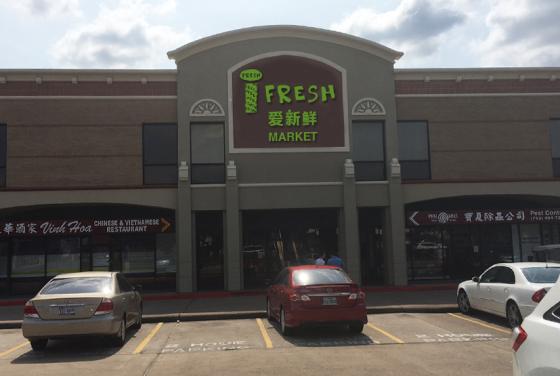 Asian-American grocer iFresh soon will accept mobile payments via Alipay, a third-party mobile and online payment platform developed and owned by China-based Ant Financial and used by Chinese retail and technology company Alibaba Group.
The mobile wallet, said to be a popular payment method for Chinese consumers, will allow for payment online and in stores through the activation and implementation support of CITCON, a cross-border mobile payment and marketing solutions provider that helps connect merchants with Chinese mobile wallet users. Currently, Long Island City, N.Y.-based iFresh operates 13 locations in the New York, Boston, Houston, Miami, and Orlando, Fla., areas.
Chinese tourists in the United States often shop at specialty grocery stores, where they can find Asian foods and other products not available at traditional supermarkets. By accepting Alipay at the register, iFresh can provide both in-store and online Chinese customers with the ability to pay using a payment method familiar to them, thus diminishing any language or payment barriers they typically face at U.S. grocers, said Souheil Badran, president, Alipay Americas.
"Electronic wallets and mobile ecommerce are continuing to gain popularity due to the rise of easy-to-use mobile devices," Long Deng, chairman and CEO of iFresh, noted. "We are pleased to partner with Alipay and CITCON as we keep optimizing our service to provide a secure, trustworthy and convenient online and in-store shopping experience.  It allows students and tourists from China to shop with us seamlessly. As the first local supermarket chain to accept Alipay, we are looking forward to a revenue growth."
Alipay's current use for groceries is best displayed in Alibaba's Hema stores in China, which also serve as fulfillment centers for orders made online, which can be delivered within 30 minutes to residents within a 1.5-mile distance of a Hema store. Data collected from transactions through Alipay online and in-store at Hema are used to personalize recommendations, while geographic data helps plan the most efficient delivery routes.
Alibaba also has been in talks with at least one U.S. grocer in recent times. In January, the New York Post reported that senior executives at the Cincinnati-based Kroger Co. held meetings with counterparts at Alibaba Group about a potential partnership to "speed up the integration of online and offline sales."