Live From IBSS: Gulf States Outline Retail Progress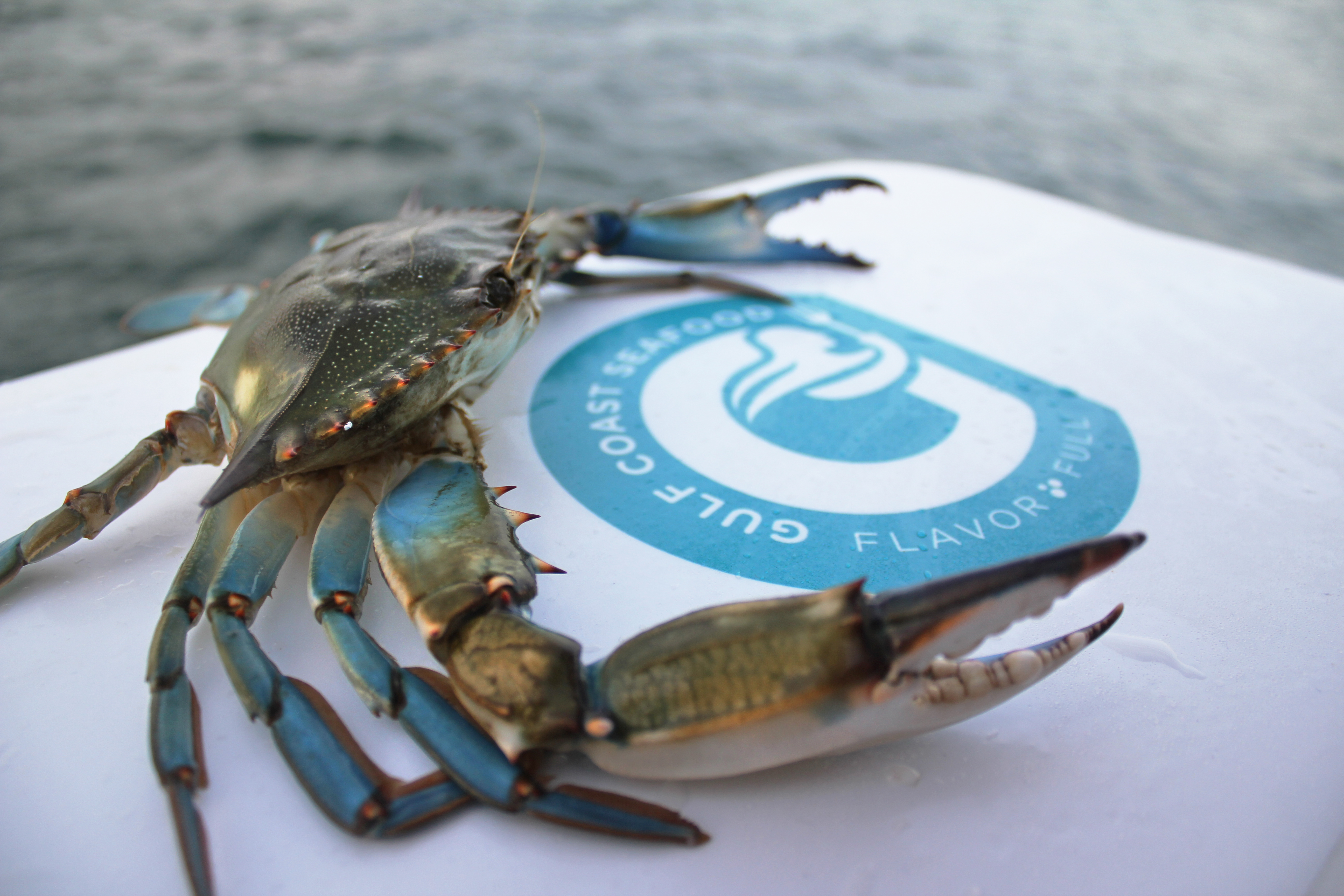 A panel held March 10 at the International Boston Seafood Show (IBSS) detailed the work that the members of the Gulf Coast Seafood Coalition (GCSC) have done in terms of marketing their precious resource, with efforts encompassing in-store promotions, traditional and online media, and partnerships with chefs and restaurants, among other endeavors.
Moderated by Chris Nelson, VP of Bon Secour Fisheries Inc. in Alabama and vice chairman of the coalition, the panel consisted of Ewell Smith of the Louisiana Seafood Promotion and Marketing Board, Martin May of the Florida Department of Agriculture and Consumer Services, Irvin Jackson of the Mississippi Department of Marine Resources, Chris Blankenship of the Alabama Department of Conservation and Natural Resources, and Joanne McNeely of the Gulf & South Atlantic Fisheries Foundation.
The only state not represented on the panel was Texas, which didn't receive BP funding in the wake of the 2010 oil spill and consequently was operating under a tiny marketing budget, but Robert Champion of the Texas Department of agriculture was present in the audience.
Stepping in for Chairman Mike Voisin, who died suddenly last month, Nelson hailed his much-missed colleague as "one of the prime movers and shakers" in the creation of the organization, which stands as a testament to his vision of uniting the various Gulf states in a common cause to launch seafood marketing initiatives they might not be able to afford on their own.
McNeely reported on a successful August 2012 pilot program that involved 11 Iowa Hy-Vee stores and featured sampling run by Lawrenceville, Ga.-based Chefs USA and custom point-of-sale material, resulting in a 63 percent increase in sales of shrimp, with sales by an "astounding" 44 percent four weeks after the end of the initiative. As a result, West Des Moines, Iowa-based Hy-Vee has agreed to carry only Gulf Coast shrimp, and McNeely was hopeful the grocer would extend its interest to the region's other seafood products.
Other retailers with whom the coalition is currently working are H-E-B in Texas, at which the organization is running a program to increase sales of Gulf Coast shrimp during the lent promotion period, and Rouses Markets in Louisiana and Mississippi, with whom the GCSC is in the "planning stages" of a customized POS/sampling efforts The group is also looking at doing a program with Kroger stores in Atlanta, McNeely added.
Additional resources cited by McNeely included ice pick signage featuring a newly added QR code providing information on where the product was harvested, courtesy of the "Gulf Seafood Trace" program; brand partnerships; leave-behind collateral peices; social media engagement; a guide ton selling Gulf seafood; recipe cards (custom recipes available); and -- particularly requested by retailers -- a detailed species seasonality chart, which also offers details on flavor, texture and best cooking methods.
Blankenship noted that Alabama didn't even have a seafood marketing commission until a year ago, so he was especially proud of his state's achievements in this area, which included two evocative TV commercials created by Birmingham-based Big Communications. Alabama may not be the biggest producer of seafood in the region, he acknowledged, but it's one of the biggest seafood processors, bringing in product from all of the other Gulf states. That means a consumer's Maryland-style crab cake could well be made from Louisiana crab meat processed in Alabama, Blankenship noted wryly.
As part of a promotion with Whole Foods Market stores and local Birmingham channel 42, customers who bought Gulf shrimp got to take it home in reusable bags, he reported, adding that the commission's website highlights a retailer and a restaurant every month, "to try to spread the wealth around" about companies offering the region's seafood.
May, a native of the state's Panhandle, noted that Florida retail promotions employed cash incentives and resource support, adding that small retailers "seemed to be the most receptive to incorporating our purchase materials." As small retailers operate on "a limited cash basis," May observed, "their need for assistance was great," but the so-called "big movers" – the major supermarket operators – "have the ability to move quantity … to a national audience."
Thus was born the two-pronged Seafood Marketing Tactics (SMART) plan under the "Fresh From Florida" program aegis. For small retailers, May explained, "We wanted them to put skin in the game, but we realized they didn't have a lot of skin to put in the game," so the plan asks them to invest money into a seafood marketing plan, and then gives them back a certain amount, along with advertising and promotional materials.
The plan requires big retailers to buy, promote and sell Florida seafood. To date, the state has spent $1.3 million to market Florida seafood, moving about 2.8 million pounds of product, and May anticipated close to 3.5 million pounds of seafood to sell as a result of the incentive programs.
According to Smith, who has been through "crisis after crisis" – Hurricane Katrina among them -- since joining Louisiana Seafood 11 years ago, "Our job is to make [retailers'] jobs easier, and that's what we're here to do." This is accomplished through door-to-door "street teams" offering copious point-of-sale materials, even "old-fashioned" tin signs, all of which can also be ordered free online. Louisiana Seafood additionally connects the various strands of the industry (retailers, suppliers, distributors) through an online portal, with the aim of selling the most Gulf seafood possible. "It's like magic," said Smith. "We're bringing people together, and it works."
Additionally, along with these in-store materials, the "Certified Authentic Louisiana Seafood" program feeds into the desire of people to know where their seafood comes from, with an emphasis on local product for retailers in the region, he noted.
Jackson said that Mississippi's goal was to increase demand through being a high-value product – "We don't want to be a commodity," he stressed. To that end, the state's recent marketing efforts have included a recipe contest, with such on-bag promotions in development as consistent in-store labeling that will feature source of origin, and a sweepstakes supported through retail advertising and point-of-sale materials.
Grocers can find out more about GCSC initiatives online.
Co-located with Seafood Processing America and running through March 12, the International Boston Seafood Show is North America's largest seafood trade event, attracting 19,000 buyers and sellers from more than 100 countries, and more than 1,000 exhibiting companies. The events are produced by Portland, Maine-based Diversified Business Communications.