LIVE FROM FMI MIDWINTER: Honoring Leadership
Follow my reports from FMI Midwinter on Twitter @jimdudlicek
The food industry honored seven of its own Saturday night with awards recognizing their perspective, vision and leadership.
The Food Marketing Institute presented its 2014 Distinguished Industry Leader Awards at a banquet hosted by the FMI Industry Collaboration Council on the first night of this year's FMI Midwinter Executive Conference at The Phoenician in Scottsdale, Ariz.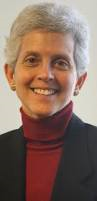 Esther Peterson Consumer Service Award
Joanie Taylor, consumer affairs and community relations director for Schnuck Markets Inc., won this award named in honor of the former Giant Food VP of consumer affairs who served as a special assistant in the Johnson and Carter presidential administrations.
A longtime member and past chairperson of FMI's Consumer Affairs Council and Communications Committee, Taylor (right) has led Schnucks' consumer affairs department since 1986. In this post, she has served as the voice of the customer in matters related to service, selection, food safety, dietary needs, sustainability, hospitality, policy, transparency and trust. Her role blends her first career as an elementary school teacher with her supermarket experience.
Glen P. Woodard Jr. Public Affairs Award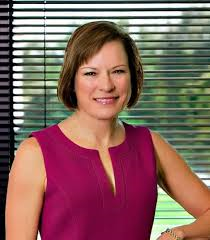 Rose Kleyweg Mitchell, senior VP for education and governmental affairs at Hy-Vee Inc., won this award that recognizes contributions toward the food industry's legislative grassroots efforts.
Since joining the Iowa-based grocer in 1979, Mitchell (left) has risen through the ranks, serving as corporate trainer and VP of education and training. The first woman appointed to VP at Hy-Vee, Mitchell was also the first woman officer to serve on its board of directors. She has been honored as a Hy-Vee Director of the Year as well as a Progressive Grocer Top Woman in Grocery.
Mitchell is active on FMI's Government Relations Committee and has served many positions in academia and charity organizations.
William H. Albers Industry Relations Award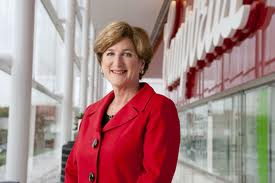 Denise Morrison, president and CEO of Campbell Soup Co., won this award named in honor of the first board chairman of FMI predecessor Super Market Institute and given to recognize excellence in the supplier community in serving consumers and trading partners.
A 30-year food industry veteran and chief of Campbell's since 2011, Morrison (right) is a founding member of the Healthy Weight Commitment Foundation, an initiative of retailers and manufacturers to combat obesity. She also serves on the boards of other industry organizations and was named to President Obama's Export Council in 2012. Morrison is regularly named among the Fortune and Forbes "Most Powerful Women."
GMA Industry Collaboration Leadership Award
J.K. Symancyk, president of Midwest superstore retailer Meijer Inc., won this award that recognizes an industry leader who demonstrates excellence in fostering enhanced collaboration among CPG trading partners.
Named president after a year as COO of the chain with more than 200 stores in Michigan, Ohio, Indiana, Illinois and Kentucky, Symancyk (right) also spent 12 years with Sam's Club, where he led corporate diversity efforts, merchandise synergy initiatives and development of food sustainability and internation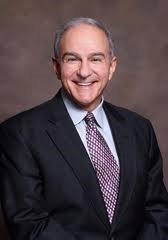 al business.
Herbert Hoover Award
J.H. "Jay" Campbell Jr., president and CEO of Associated Grocers Inc., won this award named for the former president that recognizes humanitarian work by wholesalers or suppliers.
In addition to his extensive service on the boards of numerous business and humanitarian organizations, Campbell (left) has excelled in leading efforts to help distressed citizens in times of disaster, in particular coming to the aid of victims of Hurricane Katrina in his home state of Louisian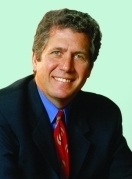 a.
Robert B. Wegman Award for Entrepreneurial Excellence
Kevin Davis, president and CEO of California-based grocery chain Bristol Farms, won this award named in honor of the founder of Wegmans Food Markets, celebrating retailers and wholesalers who create exceptional retail innovations.
Starting his food industry career as a box boy in 1970, Davis (right) joined Ralphs in 1974 and worked his way up from store manager to senior VP of marketing. After 21 years, he left Ralphs to become EVP of Bristol Farms in 1996, working his way up to the top leadership post a year later. Current chairman of the California Grocers Association, Davis has served numerous industry organizations, including FMI, the Western Association of Food Chains and Unified Western Grocers.
Sidney R. Rabb Award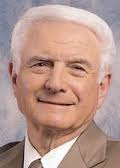 Neil M. Golub, executive chairman of Price Chopper Supermarkets, won this award named for the co-founder of The Stop and Shop Cos. Inc., recognizing individuals in the supermarket industry who demonstrate excellence in serving the consumer, the community and the industry.
Golub (left) grew up in the supermarket business; his family was among the pioneers of supermarket shopping in the 1930s, the history of which Golub recounted in great detail in his remarks upon accepting the award, regaling the audience with his account of the industry's formative years.
In addition to his contributions to the industry, Golub has been active in many community philanthropic efforts over the past decades, including the United Way, the Muscular Dystrophy Association, other health-related activities and anti-bullying initiatives.