LIVE FROM EXPO EAST: Protein Yes, Gluten No!
One thing's for sure – if you were looking for gluten at this year's Natural Products Expo East, you were pretty much out of luck.
Gluten-free offerings were rampant among the new food products being sampled at the show this week at the Baltimore Convention Center, whether by design or merely labeled as an added bonus for those avoiding wheat for any reason.
And for the most part, manufacturers are raising the bar on taste for gluten-free products. For example: the baking mixes from Moon Rabbit Foods. I sampled their brownies and other baked goodies, and wouldn't have guessed they were gluten-free had that identifier not been so visible at their booth. Newest from Moon Rabbit: certified gluten-free coconut flour.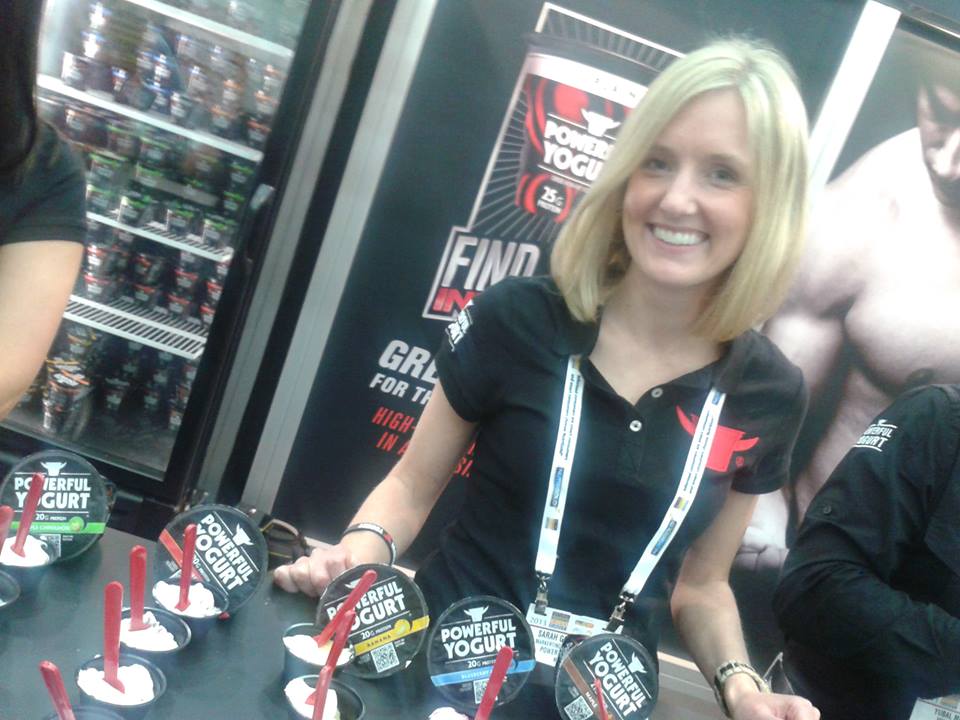 Another trend seen on the show floor: protein, confirmed by Barbara Ruhs, PG columnist and registered dietitian for Arizona-based Bashas'. Barb and I were impressed by the protein-packed yogurts being sampled by Powerful Yogurt, whose Sarah Goldwait (left) explained is aimed at men and athletes seeking a workout boost. Powerful's seven flavors of yogurt contain up to 21 grams of protein per 8-ounce serving. I enjoyed their Maple and Mango varieties.
Snack foods continue to gravitate toward healthier profiles. Herr Foods' Brian Shook explained that an acquisition bringing Herr's new Popped Chips line to store shelves is the start of a new healthier platform from the Pennsylvania-based snack maker. Herr's also displayed its tasty Good Natured line of baked multigrain chips.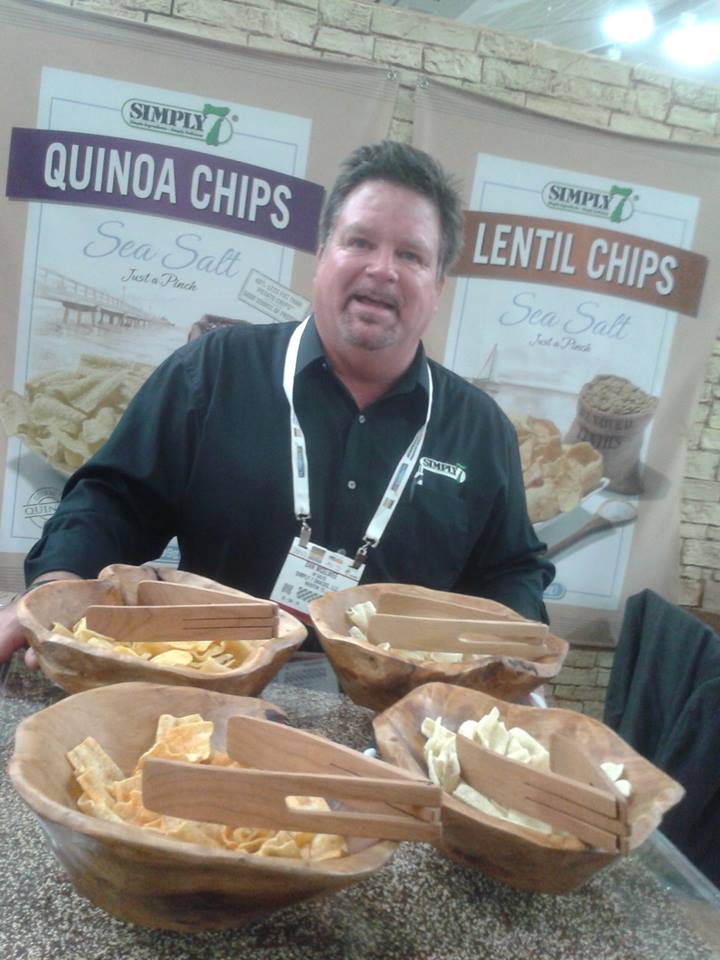 Houston-based Simply7 has rolled out what VP of Sales Dan McElwee (right) says is the market's first quinoa snack chips, in four flavors. The company also makes snack chips from lentils, hummus and – of all things – pomegranate.
Speaking of rolled, L.A.-based Snak King's Jeff Roberts says "anything rolled is the hottest thing in snack foods now," exemplified by its new organic rolled tortilla chips, which the company makes for private brands.
Brad's Raw Foods continues to push kale as a snack food, and does it in style, with cool flavor names like Vampire Killer (garlic and vegan cheese), Nasty Hot (jalapeno and vegan cheese) and Pina Kale-ada (coconut and pineapple).
Making vegetables more interesting was also the focus of Chef Paul Prudhomme's Magic Seasonings, which sampled root vegetables seasoned with one of its five new flavor blends containing no salt or sugar; the sweet varieties contain the natural sweetener stevia.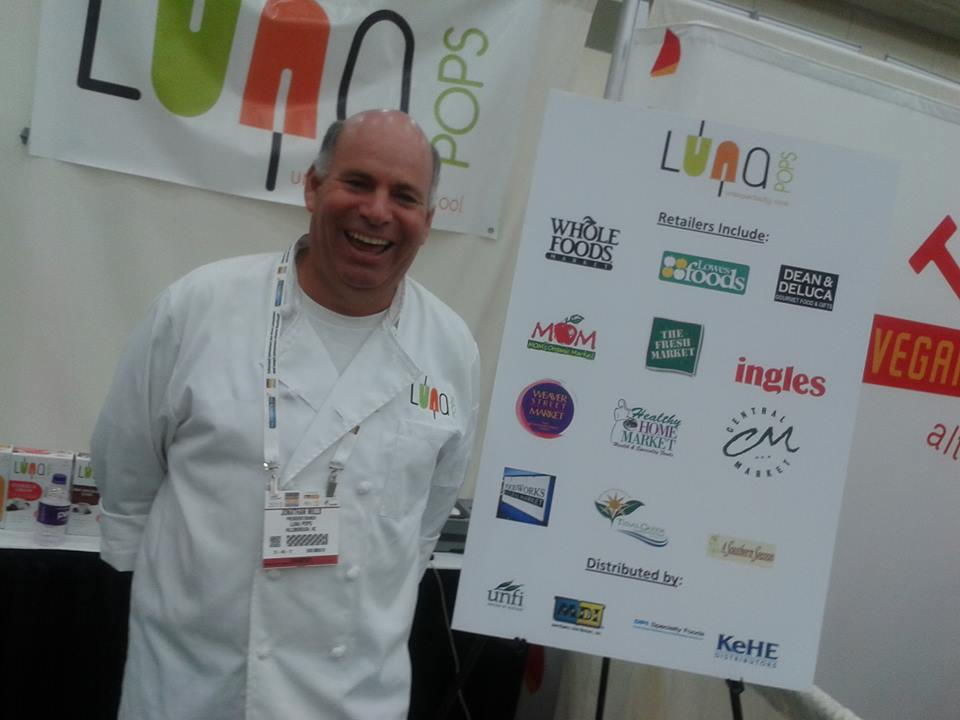 Jonathan Mills (left), president and owner of Luna Pops, says "rhubarb will be the next coconut water," offering samples of his cool and refreshing Rhubarb Lime ice pops. These all-natural frozen pops contain real fruit and range from 70 to 130 calories each in such flavors as Sea Salt Caramel (another oft-seen flavor at the show), Pineapple Mango, Milk Chocolate Chai and Pomegranate Blueberry.