Latest Giant Store Offers Host of New Features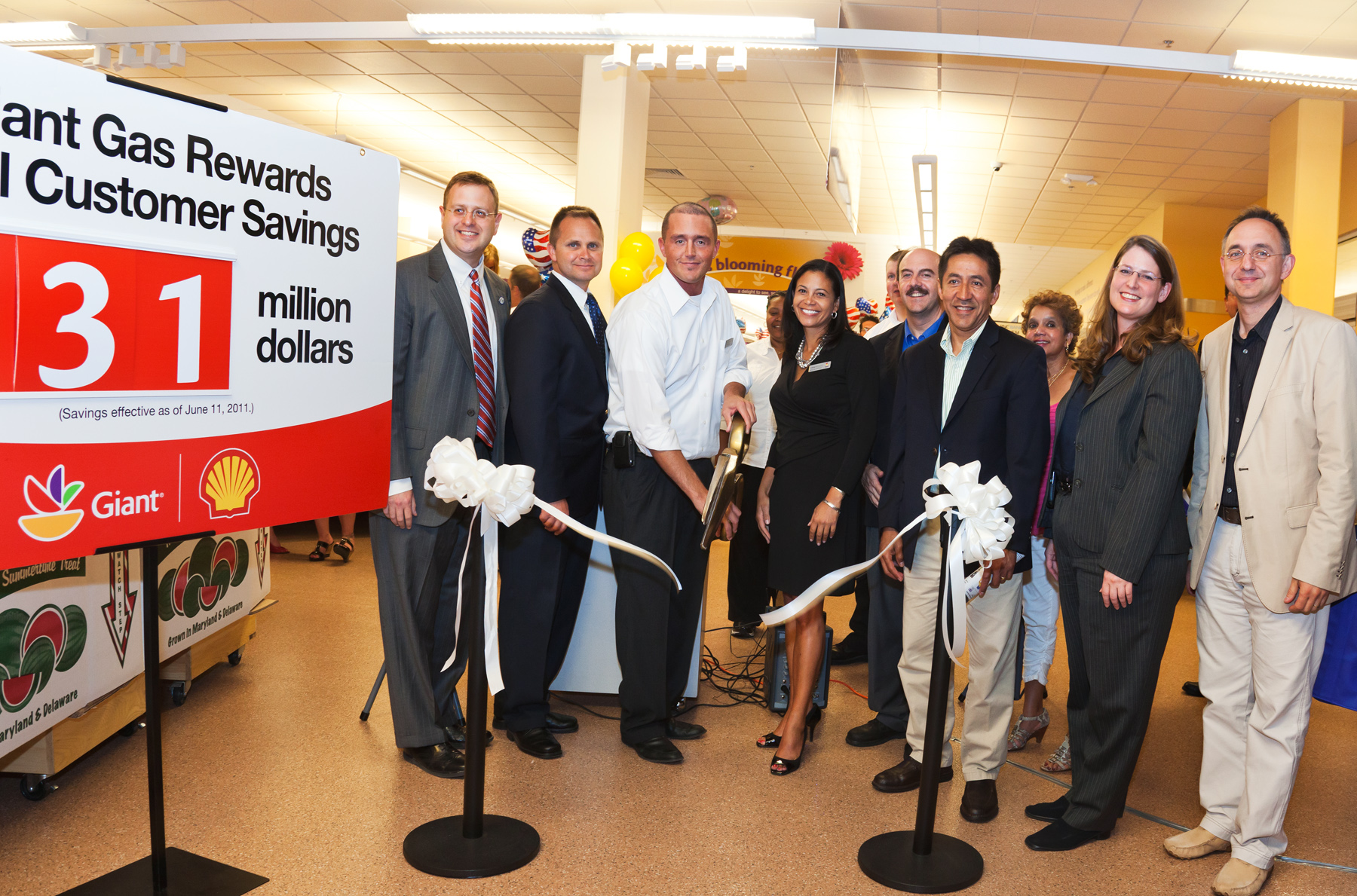 The night before the June 24 grand opening of a brand-new Giant Food store in Arlington, Va., Giant Food LLC held an exclusive red-carpet Premiere Night featuring live entertainment, gifts, wine tastings, tapas and more. The celebratory event provided an opportunity for customers to meet store associates and get an advance look at the 51,600-square-foot location.
A 6 p.m. ribbon-cutting ceremony (left) attended by company officials and local dignitaries, among them two Virginia state senators, also took place during the event. The store officially opened the following morning.
The Giant at Penrose Square is part of the Ahold USA division's "Project Refresh" investment plan to remodel or replace more than 100 Giant stores throughout northern Virginia, Maryland, Washington, and Delaware. To date, Giant has invested several hundred million dollars in more than 100 locations under the initiative. The grand opening of the Giant at Penrose Square grand is one of 20 such events slated to occur during Giant's 75th anniversary year. The new store provides more than 100 new jobs for community members.
Among the new elements at store are a full-service floral department conveniently placed at the front; an enhanced and expansive produce department; a large selection of natural and organic food items, including a full line of Giant's Nature's Promise products; a bakery section with a full array of fresh baked goods, including Giant's exclusive line of Madelyn cakes and lattice pies; a full-service seafood department offering complimentary marinating and steaming for seafood purchases, and a live lobster tank; a full-service meat department; a full-service deli, featuring a wide variety of prepared foods, sandwiches, an olive bar, and a soup and salad bar; such eco-friendly features as Energy Star-rated cooking appliances and equipment, a heat-reducing roof; low-e glass windows and skylights; an expanded international section offering variety of Hispanic, Italian and Asian products; and a multi-level parking garage below the store.
Additionally, Penrose customers can take advantage of SCAN IT! hand-held devices, which enable the, to scan and bag their groceries while they shop, and an ORDER IT! deli kiosk, where they can digitally place deli orders and continue shopping they receive an alert. Complimentary cart-to-car service is also available.
Landover, Md.-based Giant Food operates 174 supermarkets in Virginia, Maryland, Delaware, and the District of Columbia, and employs about 22,000 associates. Included within the 174 stores are 160 full-service pharmacies.