Kroger Hosts Produce University at Midwest Stores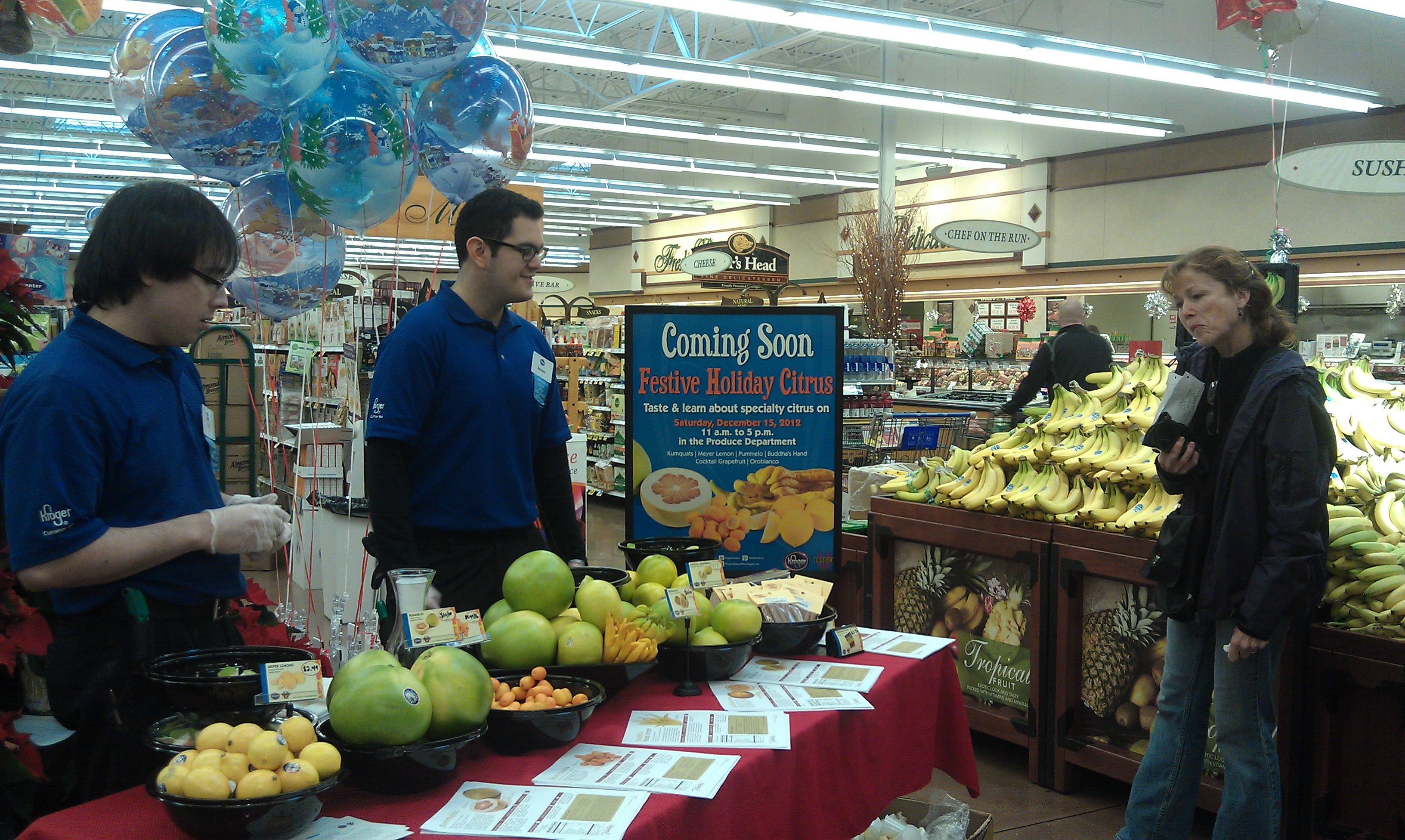 About 100 Kroger supermarkets in Indiana and Illinois hosted a Frieda's Produce University Festive Holiday Citrus event last month to conduct tastings of seasonal citrus fruits and provide education to consumers.
This event featured a variety of holiday citrus, including Buddha's Hands, cocktail grapefruit, kumquats, Meyer lemons, oroblancos and pummelos, as well as mulling spices and cinnamon sticks.
This is the second year Kroger has partnered with Frieda's to offer Produce University events to its shoppers. Through the program, produce managers are able to provide consumers with new information and inspiration while they shop in the produce department.
"Our produce managers did a great job educating consumers about festive holiday citrus," said Mike Hodge, produce sales manager for Kroger's Central Marketing Area. "We are very pleased with our associate's execution of the event and excited about our customer's response. Our customers were excited to learn and taste all of the variety citrus showcased in our stores."
Since 1989, Frieda's Produce University has helped educate consumers with in-depth product information, preparation ideas and samples of the latest specialty fruits and vegetables within grocers' produce departments.
Founded in 1962, Los Alamitos, Calif.-based Frieda's Inc. has introduced more than 200 specialty items to U.S. produce departments, including kiwifruit, spaghetti squash, habanero peppers and black garlic.
Cincinnati-based Kroger operates 2,468 supermarkets and multidepartment stores in 31 states under two dozen local banner names including Kroger, City Market, Dillons, Jay C, Food 4 Less, Fred Meyer, Fry's, King Soopers, QFC, Ralphs and Smith's.