Kroger to Host Prescription Drug Take-Back
Get great content like this right in your inbox.
Subscribe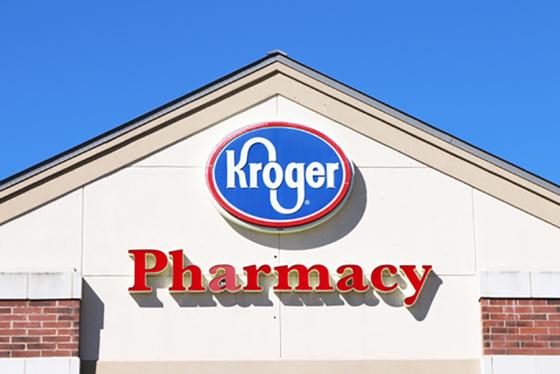 The Cardinal Health Foundation has partnered with three Kroger banners to host prescription drug take-back events at 200 pharmacy locations across the country on Saturday, April 27. Kroger, Harris Teeter and Ralphs stores are participating in the U.S. Drug Enforcement Administration's (DEA) National Prescription Drug Take-Back Day, which provides a safe, convenient and anonymous way for customers to dispose of unused or expired drugs.
"The April 27 take-back event … is just one step of our comprehensive commitment to help the communities we call home combat the opioid epidemic," said Colleen Lindholz, Kroger's president of pharmacy and The Little Clinic. "We offer naloxone, the life-saving medication to help rapidly reverse an opioid overdose, as well as free DisposeRx for customers of qualifying medications to keep unused drugs from being used improperly."
Local law enforcement officers will be on-site to help participants securely dispose of their medications for the one-day events, at which Kroger pharmacy associates will offer free DisposeRx at-home medication disposal packets.
"The Cardinal Health Foundation is proud to continue our partnership with Kroger to host annual drug take-back events across the country in order to help local communities dispose of unused or expired medications," said Jessie Cannon, VP of Community Relations at Dublin, Ohio-based Cardinal Health. "These events provide an opportunity to shine a light on the importance of using — and disposing of — medications safely. For a decade, we've been educating people all across the country on safe medication practices with Generation Rx, the prevention education program created by the Cardinal Health Foundation and The Ohio State University College of Pharmacy, and through the Opioid Action Program."
The Cardinal Health Foundation has supported take-back events at Kroger locations for several years. In 2018, collection events hosted by Kroger and Cardinal Health resulted in the safe disposal of more than 40,000 pounds of unused prescription drugs.
Midwest chain Hy-Vee recently announced a similar program at 52 of its locations.
Cincinnati-based Kroger is No. 2 in Progressive Grocer's 2018 Super 50 list of the top grocers in the United States.