04/10/2018
Kroger Hiring 11K For Supermarket Divisions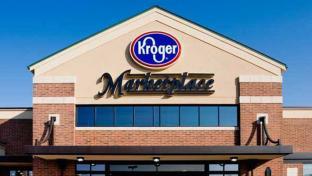 The Kroger Co. is hiring to fill an estimated 11,000 positions in its supermarket divisions, including nearly 2,000 management positions.
Cincinnati-based Kroger said its nationwide grocery banners created 10,000 new jobs in 2017 and 12,000 in 2016. These figures do not include jobs created as a result of capital investment, such as temporary construction jobs, nor do they include increases due to the company's mergers.
The nation's largest traditional grocer, Kroger and its subsidiaries today employ nearly half a million associates.
"Over the last decade, Kroger has added 100,000 new jobs in communities across America," said Tim Massa, Kroger's group VP of human resources and labor relations. "In addition to fueling the U.S. economy, many of our supermarket jobs are an opportunity for associates to grow and advance their careers."
In addition to job creation, Kroger is investing an incremental $500 million in associate wages, training and development over the next three years, as part of Restock Kroger.
Last month in Cincinnati, for example, Kroger associates ratified a labor agreement with the United Food and Commercial Workers Union Local 75 that set the stage for starting wage and overall wage increases in multiple markets across the country. The agreement raised starting wages to at least $10 per hour, and accelerated wage progressions to $11 an hour after one year of service, for associates in the Cincinnati/Dayton division.
Kroger has also committed to invest a significant portion of the tax benefit it received from the federal Tax Cuts and Jobs Act in its associates, which the company plans to announce in detail this month.
"Kroger is a place where you can come for a job and stay for a career," Massa said. "We are committed to creating great entry-level jobs and investing in our associates so they can reach their full potential."
Kroger operates 2,800 retail food stores across the United States under a variety of banner names.