Kraft Bowing 40-plus Products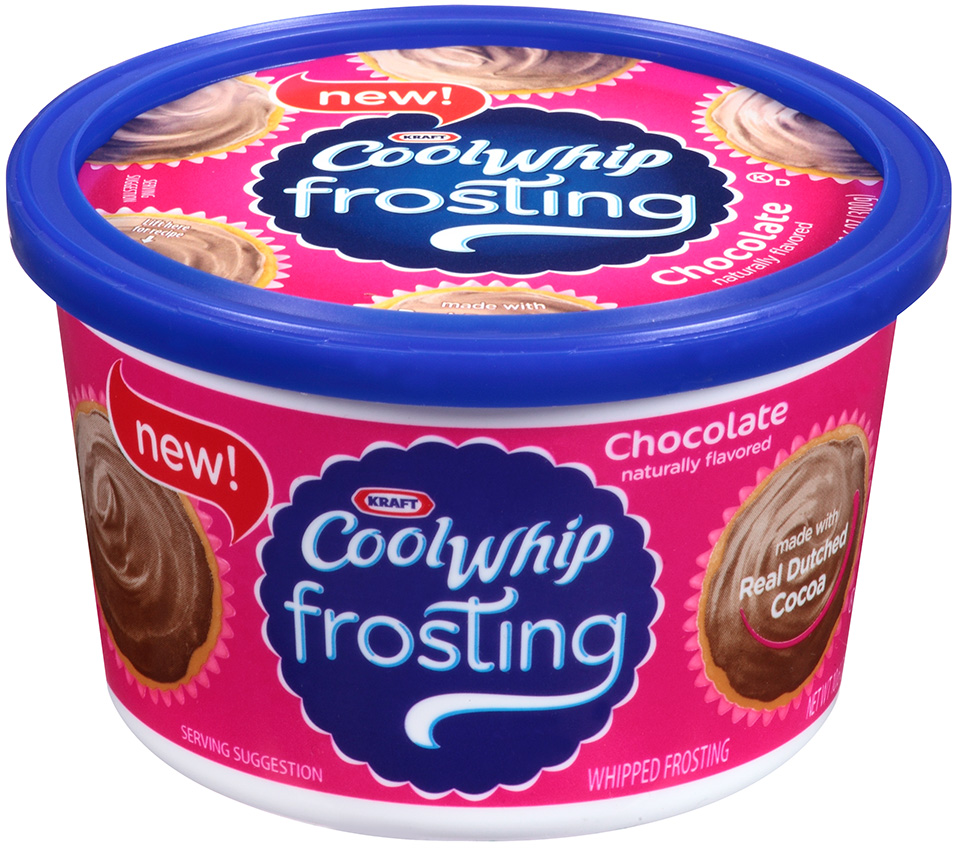 Kraft Foods Group Inc. is bringing more than 40 foods and beverages to market, each item developed to meet consumer demand for bold flavors, flexible eating patterns and simpler product recipes, while still offering quality and value. This is the first comprehensive new products launch since Northfield, Ill.-based Kraft became an independent public company in October.
"Bland and boring do not cut it anymore," explained Barry Calpino , Kraft's VP, breakthrough innovation. "We're seeing an all-out quest for fun, passion and adventure in food and beverages as people embrace a multitude of global and regional flavors. Culinary experimentation is 'in,' so everyone wants the flexibility to customize their food. Our latest innovations are fun, great-tasting products that meet those needs and are in sync with today's lifestyles."
Kraft is leveraging its iconic brands and successful new platforms to deliver innovation across multiple categories. Some new products are hitting store shelves now, while others will debut early next year.
"As culinary trends continue to evolve, one constant is a desire for even more choices," noted Robin Ross, associate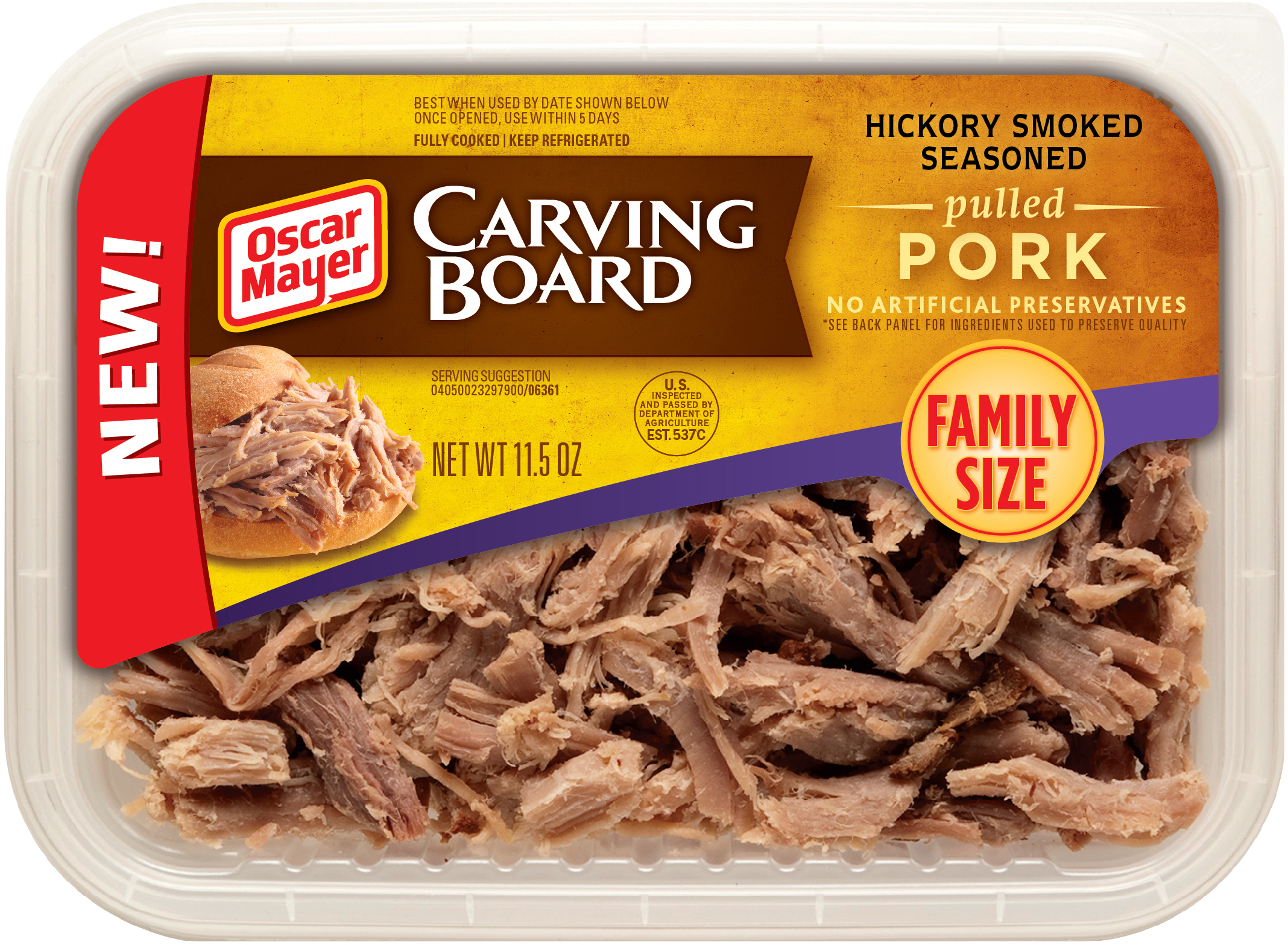 director of culinary at Kraft. "Consumers have varying and multiple needs for their food and beverage choices. Some consumers find a healthy balance with less complex ingredient lines is important, while others want bold or ethnically inspired taste experiences. Young people are especially adventurous and food-savvy. They don't want to miss the latest food news, whether it's trendy flavors, pop-up restaurants or the newest food truck in town."
To satisfy flavor fanatics, Kraft is introducing Miracle Whip Dipping Sauces in Smokin' Bacon Ranch, Kickin' Onion Blossom and Sassy Sweet Tomato varieties; Philadelphia Spicy Jalapeno Cream Cheese; the additions of Cinnamon and Dulce de Leche Caramel to the Philadelphia Indulgence Spreads line; and Cracked Black Pepper, Italian Style Pizzeria and Sweet BBQ varieties in both the Kraft and Polly-O String Cheese brands. Other products include a Cherry Chocolate flavor of Planters NUT-rition Peanut Butter; Chipotle BBQ, Tomato & Chili Pepper, and Cracked Peppercorn varieties in the A.1. Dry Rubs and A.1. Marinade Mixes lines; a Zesty Lime Vinaigrette Kraft Anything Dressing; and Jalapeno and Bacon options for Oscar Mayer Bologna.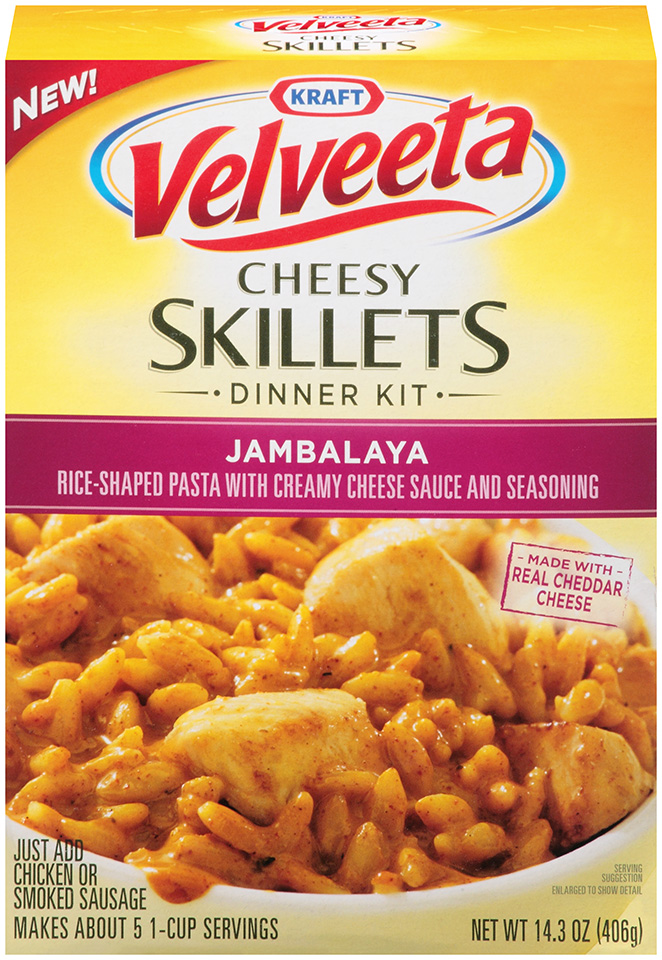 Convenience is addressed through Oscar Mayer Carving Board Pulled Meats, a new line combining spice blends with hardwood-smoked pulled pork; a Velveeta brand expanded to on-trend Cheesy Casseroles in Chili Cornbread, Chicken Pot Pie and Shepherd's Pie varieties; new Jambalaya, Chicken Parmesan and Ultimate Cheeseburger Mac with 2% Milk Cheese varieties of Velveeta Cheesy Skillets Dinner Kits; and Kraft Fresh Take cheese-and-breadcrumb mix for chicken, pork or fish in three additional choices: Smokey Mesquite BBQ, Spicy Chipotle Cheddar and Classic Four Cheese.
And for those in search of simpler ingredient profiles, Kraft will add to its Oscar Mayer Selects line of hardwood-smoked Chicken Breast Franks made with quality cuts of white chicken breast meat and containing no artificial preservatives.
In the area of customization, Kraft will offer new MiO Liquid Water Enhancer options, including Cherry Blackberry; zero-calorie, naturally flavored Crystal Light Liquid in Mango Passionfruit, Strawberry Lemonade, Blueberry Raspberry, Iced Tea, Peach Bellini and Pomtini; Cool Whip Frosting in the freezer aisle; Jet-Puffed Mallow Bites fruit-flavored, ice cream cone-shaped and brownie bite mini-marshmallows; and Planters NUT-rition Sustaining Energy Mix in three varieties featuring such ingredients as honey-roasted peanuts, crunchy honey soy clusters with soy protein, and wholesome roasted almonds, among other products.
"Our newest products demonstrate how an innovative spirit is taking hold in today's Kraft," said Calpino. "New products and expandable platforms will help us fulfill our mission of being North America's best food and beverage company. In 2013, we're capitalizing on several trends -- bold flavors, better-for-you choices, flexible meals and customizability – to win with both customers and consumers."