Kids' Food at Play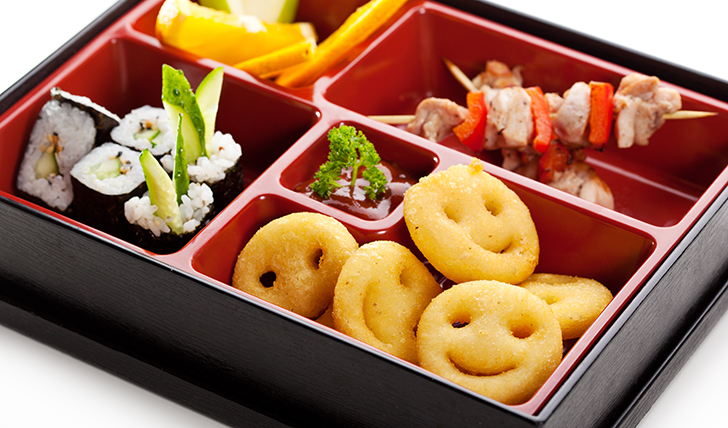 Children take in more than 16,000 commercials each year, according to Food Dive, making many kids immune to the messages and many parents inclined to ad-block. That's why some manufacturers avoid marketing to youth altogether. But point-of-sale marketing is the one exception, loaded on retail shelves at kids' eye level. It has the added bonus of inspiring valuable word-of-mouth marketing when kids see other kids show up to school or soccer practice with food packaged in bright colors with eye-catching logos, branded images and unique shapes.
Some success stories feature kid-captivating packaging on the outside with nutritious ingredients on the inside, such as AquaBall. The sugar-free, naturally flavored, stevia-sweetened drink is packaged in a round plastic bottle designed to fit into both the hands of children and cup holders. Another popular product is a snack kit of carrots, pretzels and cheese cubes in a Disney-branded package sectioned like Mickey's famous mouse ears.
For older kids, Starbucks' unicorn frozen drinks offer the same "I want that" focus on grabbing attention, reminding marketers that everyone eats with their eyes first – and even hard-to-reach teenagers are not immune to some colorful fun.
Grocerant-Ready Ideas:
Color-coded "bento" boxes for kids' prepared snacks and meals
Kids' cup club with colorful branded cups to buy and reuse for smoothies
Rainbow cupcakes paired with kid-friendly beverages like flavored "confetti milk" and smoothies