Jewel-Osco's Doug Cygan Dies at 55
Get great content like this right in your inbox.
Subscribe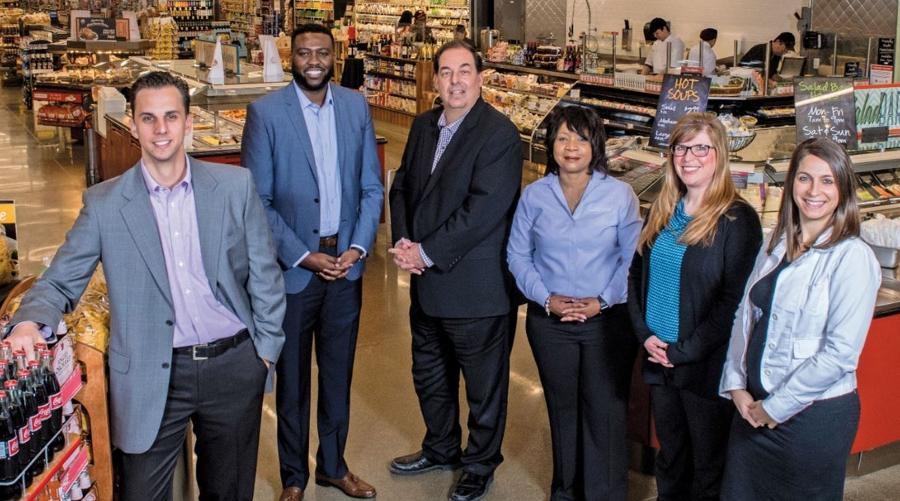 Doug Cygan, president of Jewel-Osco, the leading supermarket chain in the Chicago metro area, died the morning of July 5 after a brief illness. He was 55.
"Doug was a popular president, a strong leader within the company and in the community. Everyone at Jewel-Osco is devastated by his passing," said Mary Frances Trucco, director of public affairs and government relations at Itasca, Ill.-based Jewel-Osco.
A Chicago-area native, Cygan spent his entire career at Jewel, starting as a part-time clerk at age 17. He held a variety of operational roles and marketing/merchandising positions, including store director, marketing director, VP of fresh merchandising and VP of grocery merchandising.
Named Jewel-Osco's president in April 2017, Cygan succeeded Mike Withers, who was promoted to EVP of retail operations for Jewel's parent company, Boise, Idaho-based Albertsons Cos.
Among the milestones at Jewel under Cygan's leadership are the launching of home delivery, the introduction of Plated meal kits, and the renovation of numerous store locations, including the two-level urban-format store at Clark and Division streets in Chicago's Gold Coast neighborhood, which was featured as the Store of the Month in Progressive Grocer's April 2018 issue.
"Our vision was to provide fresh, ready-to-eat solutions while still giving our customers a complete grocery shopping experience," Cygan told PG during the store visit. "We understand the ever-changing needs of our customers and their busy lifestyles, so we wanted to make sure we had solutions for all of our shoppers. Not only do we want to have their solution for breakfast, lunch, dinner or snacking, but we want to provide the solution that best fits their time constraint. Jewel-Osco has our customers covered."

He continued, "We have remodeled 140 of our locations; we have 187 throughout the area; we've opened up 12 new stores; we have two more new stores coming, another five sites I'm working on, and we continue to expand. There's a huge opportunity in this area to fill in needs. We're going to be the retailer of choice, as we have been for the 118 years we've been here. We're going to be built for the future."
Cygan also shared his views about the issues weighing most heavily on retailers' minds, for PG's 2018 Annual Report of the Grocery Industry.
"We've grown so fast in the last five years, the biggest thing is help," he noted at that time. "We hire people at a record pace. We've got 32,000 people, one of the biggest employers in the state of Illinois. But just finding people to work in our stores, we're hiring at almost every location we have. We're looking for future leaders, for future managers. So making sure we provide the proper training, we continue to hire, teach, train people to be successful. It's the thing that keeps us up the most at night."
Cygan earned a bachelor's degree in food distribution from Western Michigan University. He served on the boards of Northern Illinois Food Bank, Greater Chicago Food Depository, Western Michigan University and NorthPointe Resources, a private, not-for-profit provider of developmental disability and behavioral health services in the Zion area.
"Doug Cygan was a Chicago legend and an industry titan," said Dr. Frank Gambino, director of the food and CPG marketing program at Western Michigan University. "Not too often do you see someone rise from pushing carts to become president of a major retail company."
Gambino called Cygan "a class act" who was "always willing to help and collaborate. One thing I always cherished about Doug was that he never lost sight of his humble beginnings. He was grounded and good-hearted."
Cygan was involved with his alma mater for his whole life, Gambino noted. "As a member of our WMU Food Industry Advisory Board, he gave of his time to enrich the student experience as they prepare to become the future leaders of industry," Gambino said. "As recently as March, Doug attended and lent his support of our 53rd annual Food Marketing Conference. He will be sadly missed by all who he came in touch with during his life."
And it's clear that Cygan treasured his company and colleagues.
"I couldn't ask for a better company to have spent my career with than Jewel-Osco," Cygan said when he was named VP of marketing and merchandising in 2014. "Building our business and serving our guests is my passion, and it's my privilege to be part of the team who will shape Jewel-Osco for the future."
Cygan is survived by his wife, Shonna, and their six children. Funeral arrangements were pending at press time.
Founded in 1899, Jewel-Osco operates 187 stores throughout the Chicago area, Indiana and Iowa.