Jelly Belly to Bow Mystery Flavor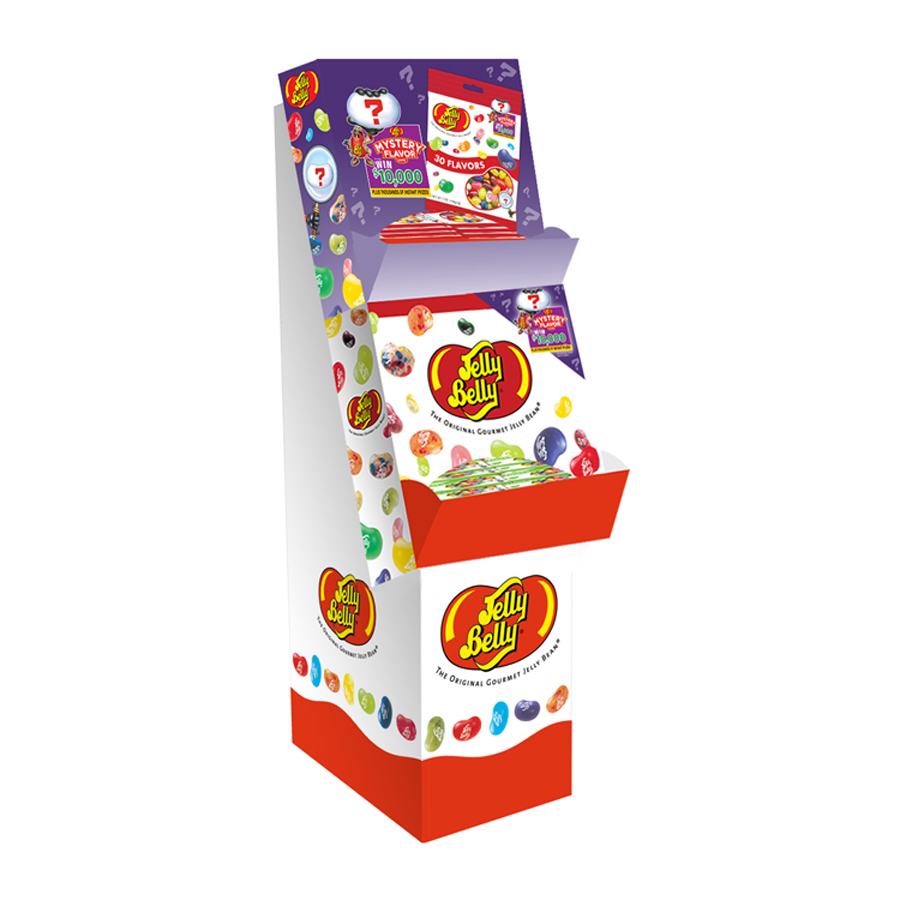 Jelly Belly Candy Co. will introduce a mysterious-flavor promotion in time for the Easter 2013 season. The Jelly Belly Mystery Flavor Sweepstakes makes the most of consumers' eagerness to discover new and extraordinary flavors of the brand's well-known jelly beans.
Beginning in January 2013, consumers will be able to taste and guess a new mystery flavor, with the chance to win $10,000. An online instant-win game offers jelly bean fans the chance to earn thousands of prizes.
Mystery beans will appear in millions of specially marked bags. To make the guessing harder, Mystery Flavor Jelly Belly beans will be all white, except for red question marks.
Consumers will be able to enter the sweepstakes online on the Jelly Belly Facebook page through the end of July 2013. The grand prize of $10,000 will be awarded the month after that.
The Fairfield, Calif.-based company offers three pre-packed, free-standing floor shippers (above left) to publicize the sweepstakes. Jelly Belly bean packages with the Mystery Flavor beans will start shipping automatically in December. The promotion will be supported with Facebook advertising, marketing events such as the "Jelly Belly On Tour" program, and information found on more than 1.5 million product samples.
The promotion is timed for Easter, the largest jelly bean-selling season of the year, and aims to boost sales by engaging shoppers in a novel activity involving tasting and flavor.
For more information on the promo, call Jelly Belly Candy Customer Service at 800-323-9380.