Industry Speaks Out on ACA
The retail industry is calling for certain modifications to the Affordable Care Act (ACA), chief among them changing the definition of full-time employment to 40 hours a week, that trade associations say will make it easier for their members to implement the law. The law's current definition is 30 hours a week.
In his Jan. 28 testimony before the House Ways and Means Committee on the impact of the ACA, Neil Trautwein, VP and employee benefits policy counsel for the Washington, D.C.-based National Retail Federation (NRF), explained: "Many retail and restaurant employees do not fit neatly into full-and part-time categories, and compliance with the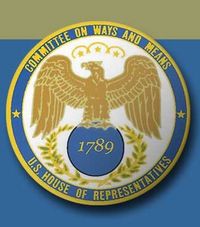 unprecedented levels of change under the ACA will be particularly challenging."
Added Trautwein: "The health care law is especially burdensome for small employers who cannot afford the sophisticated and expensive strategies needed to fully comply with the law's multitude of mandates, requirements and penalties."
He noted that although NRF opposed the enactment of ACA, it has since worked with Congress, the Obama Administration, and its own membership of retailers and chain restaurants to make the law more workable for the industry.
In addition to changing the definition of a full-time employee, the organization supports bipartisan legislation to repeal the employer mandate, and increasing the coverage requirement from 50 employees to 100.
The National Grocers Association (NGA) expressed a similar position in a statement submitted for the record to the Ways and Means committee's hearing.
"The ACA's definition of a full-time employee at only 30 hours per week will have an enormous impact on the independent grocery industry, which creates over 944,000 direct jobs," noted Peter J. Larkin, president and CEO of Arlington, Va.-based NGA, in the statement." It is critical for Congress to work together and pass legislation to amend this section of the ACA before its impact is felt by both employers and employees across the country."
A Letter From E-FLEX
NRF and NGA are both members of the Employers for Flexibility in Healthcare (E-FLEX) Coalition, along with the Food Marketing Institute (FMI) and other trade associations and businesses in the supermarket, retail, restaurant, staffing and related industries. In advance of the hearing, E-Flex sent a letter to Dave Camp (R-Mich.) and Sander "Sandy" Levin (D-Mich.), the chairman and ranking member, respectively, of the House Ways and Means Committee
"It is critically important to change the law's definition of full-time as 30 hours of service to a definition more in line with employment practices," the letter says. "The law's definition of full-time as 30 hours of service per week does not reflect employers' workforce needs or employees' desire for flexible hours. This change is needed to avoid disruptions in the workforce and maintain flexible work options for employees."
Further, the coalition "encourages the Committee to consider the following pieces of bipartisan legislation that address the ACA's full-time definition: H.R. 2575 - Save American Workers Act of 2013; H.R. 2988 - Forty Hours Is Full Time Act of 2013; and S. 1188 - Forty Hours Is Full Time Act of 2013."
Robert Rosado, director of government relations for Arlington-based FMI, described the hearing as "yet another positive indication of the continued bicameral and bipartisan consensus to lift the ACA's 30-hours-per-week definition."