Independent Grocer Testifies on Positive Impact of Tax Reform
Get great content like this right in your inbox.
Subscribe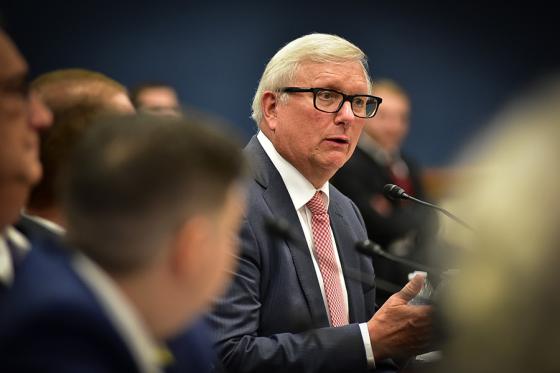 Wettlin Treppendahl, a fourth-generation grocer and single-store operator of Woodville, Miss.-based Treppendahl's Super Foods, testified on behalf of the National Grocers Association (NGA) before the House Small Business Committee to give his own account of how tax reform has improved his business.
One of Mississippi's independent grocers, Treppendahl gave his testimony during a hearing, "The Tax Law's Impact on Main Street," which looked into how the Tax Cuts and Jobs Act has affected small businesses and the outlook of small-business owners since its passage last December.
"The new tax law has had an immediate impact on my business' ability to invest in our store and community, noted Treppendahl. "We have upgraded and replaced 12 doors in the frozen foods section, providing work for our local refrigeration company and allowing us to expand our selection of frozen foods and save on energy costs."
He went on to laud the passage of the measure, and urged Congress to put forward reforms that give rise to a more level playing field and long-term certainty, such as making the pass-through deduction permanent and establishing rate parity between S corporations and C corporations, in addition to making the estate tax exemption permanent.
"The 20 percent pass-through deduction is also positive for my business, as we are organized as an S corporation, but long-term certainty for this provision and rate parity with C corporations is desired for the future," Treppendahl observed in his written testimony.
"Independent supermarket operators, such as Wettlin, are the cornerstone of their communities," said Greg Ferrara, EVP of advocacy, public relations and member services at Arlington, Va.-based NGA. "We know tax reform can help these entrepreneurs to continue to invest in their companies, employees, and communities."